Marathon runner's funeral will raise money for Rainbows hospice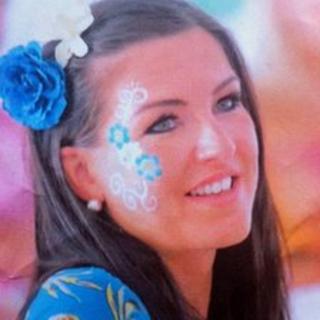 The funeral of marathon runner Claire Squires will raise money for a children's hospice in Leicestershire.
Her family wants to support a local charity and has asked for donations to be made to Rainbows in Loughborough instead of sending flowers.
More than £1m including Gift Aid has been raised for the Samaritans since Claire died during the London Marathon.
Her private funeral, for family and friends, is taking place in Leicestershire at noon.
The 30-year-old hairdresser was from North Kilworth and the service will be in the parish church of St Andrew's.
Scott Lea, spokesman for Rainbows, said: "We all really appreciate that Claire's relatives have thought of Rainbows at what must be an incredibly difficult time.
"We would like to offer our thanks and most sincere condolences to the family."
Rainbows was founded in 1994 and currently cares for 230 children and young people.
Liz Hudson-Ollis, director of communications at the Diocese of Leicester, said Miss Squires would be buried alongside her brother Grant, who died in 2001 aged 25.
Miss Squires collapsed on the final stretch of the marathon, near St James's Park, and was the 11th participant to die since the event began in 1981.
More than 77,500 donations have been made through her JustGiving page since she died.
She chose to raise money for the Samaritans partly because her mother had volunteered for the charity for 24 years.