Ashwell prison site in business park plan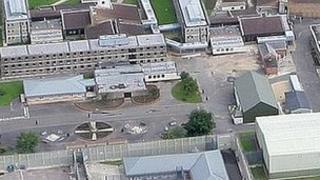 A former prison in Rutland could become a business park under new plans.
The county council said it had started "final" negotiations with the Ministry of Justice to buy the Ashwell prison site.
It was shut in March 2011 as part of a wider package of closures by the government, and two years after being severely damaged in a riot.
The council has invited small to large businesses to register an interest and attend an open day on the plan.
The category C prison held more than 600 inmates but was never fully operational again after the riot in April 2009.
A number of businesses have shown an interest in the site but no deals have been signed.
Councillor Terry King said: "Ashwell Business Park will provide a major boost to the local economy as well as securing the long-term future of a key site in Rutland.
"We anticipate a total of around 20 units being made available, mainly aimed at small to medium sized businesses looking to relocate and expand, or perhaps new business start ups."
The open day will be held on 25 May at the council's offices in Oakham.