Barrow-upon-Soar postmaster kidnap robber is jailed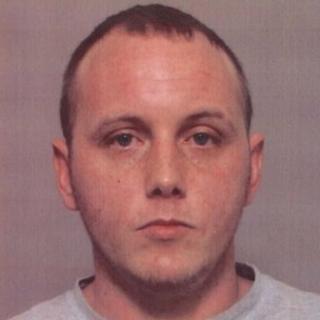 A Leicestershire man who kidnapped a postmaster in an attempt to rob his branch has been jailed for eight years.
Craig Philips, 30, of Langabeer Court, Loughborough, had pleaded guilty to kidnap, attempted robbery and carrying a firearm in a public place.
Leicester Crown Court heard Philips drove the man from Nottinghamshire to the post office in Barrow-upon-Soar in February but was disturbed by police.
Officers said the victim was left traumatised by the experience.
The 54-year-old postmaster was pulled from his car near his home in Edwalton and driven 17 miles (37.5km) to the post office and threatened with an imitation firearm.
He was not injured but described the incident as "horrifying".