Teenage cancer unit at Leicester Royal Infirmary to open in November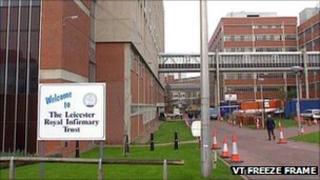 Work has started on a £1.4m five-bed teenage cancer unit at Leicester Royal Infirmary.
The unit is funded by the Leicester Hospitals Charity, which is raising £900,000, and the Teenage Cancer Trust, which is contributing £500,000.
Ward sister Rachel Boardman said: "We are incredibly excited to actually start building our new unit, it has been many years in the planning."
The five-bed unit will open to patients in November, a hospital spokesman said.
"A lot of work has been done that shows success rates are much higher where there are specific teenage cancer units - where young people are looked after with their peer groups," consultant haematologist Fiona Miall said.
"We want to ensure that they can still be teenagers and young adults, even whilst in hospital," a Teenage Cancer Trust spokesman said.
The unit will also have a youth support coordinator who will provide educational and social support for the young people.