Loughborough University wins prize in toilet competition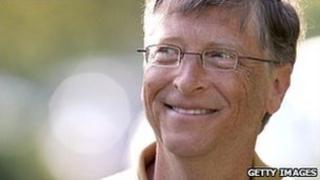 Leicestershire scientists have won $60,000 (£38,000) in an international competition to reinvent the toilet.
The team from Loughborough University came second in the competition organised by the Bill and Miranda Gates Foundation in Seattle.
The aim was to create a clean, safe, affordable toilet without the need to connect to electricity or a sewer.
First place went to the California Institute of Technology (Caltech) and third to the University of Toronto.
The toilet designed by the Loughborough team converts human waste into carbonised material which can be used as a fuel.
'Problematic' toilet
Loughborough University's project leader Prof Mohammed Sohail said: "The current design [of the toilet] has a real problem.
"It uses a lot of water, it is very expensive to take the dirty water away and you need a treatment plant.
"This toilet creates something that looks and smells like coffee and has a combustible element so could be used as fuel in home cooking or as a fertiliser."
In August 2011, the team was one of eight institutes awarded a £250,000 grant by the foundation to help refine a design for the competition.
According to the foundation, which is a philanthropic organisation set up by the Microsoft founder and his wife, about 2.6 billion people cannot access safe toilets.
Bill Gates said: "If you're a poor person living in a slum, there's either no toilet at all or you'll have to go a long way to a facility that may be unsafe to get to, probably quite smelly and it can cause a lot of disease and discomfort."