Rutland explorer Sarah Outen to restart her North Pacific crossing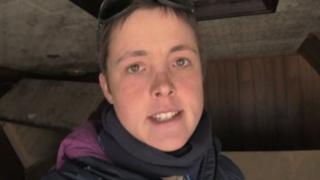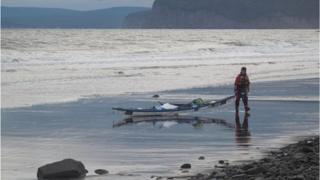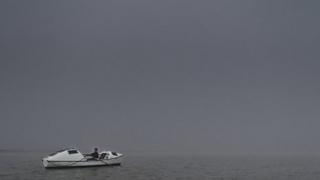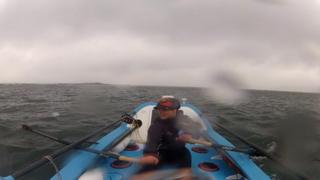 Adventurer Sarah Outen is flying to Japan to restart her crossing of the North Pacific after being foiled by bad weather eight months ago.
The Rutland-born athlete is aiming to become the first person to row single-handed from Japan to Canada.
The 27-year-old is making the trip as part of a round-the-world voyage by bike, kayak and rowing boat.
She will fly to Japan where she hopes to restart her journey from Choshi around 1 April.
'Emotional thunderbolts'
She said in her blog that she was filled with a "familiar mix of adrenaline, excitement and anticipation punctuated by greats thunderbolts of emotion" as she prepared to restart her journey.
"I am always hungry for the road and the adventures and yet there is always a sense of longing for home and loved ones, just before and as I leave," she said.
In June 2012 she abandoned her first attempt to row to Canada after 28 days when she ran into a severe storm and had to be rescued by the Japanese coastguard.
Her boat Gulliver sank and has been replaced by a new one called Happy Socks, which was built in Cornwall.
The new boat's bulkhead has been strengthened and an additional bailing pump has been added to the new craft.
The crossing is expected to take about six months.
Only three rowing boats have successfully completed the North Pacific crossing - and none have reached Canada.
Her spokesman Lizzie Ford said she had chosen April to start her journey after checking the tides and weather patterns closely.
She will bike 3,000 miles from the west coast of Canada to Nova Scotia before returning to London over the North Atlantic.
Ms Outen started her journey - called the London2London: via the World solo expedition - in April 2011.
She arrived in Japan in November 2011 after cycling more than 10,000 miles and rowing 1,000 miles through 10 countries.