Rutland explorer Sarah Outen's North Pacific crossing delayed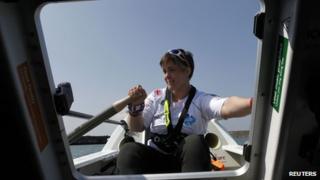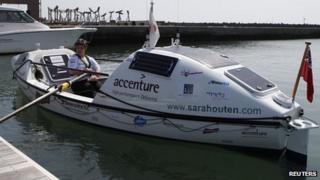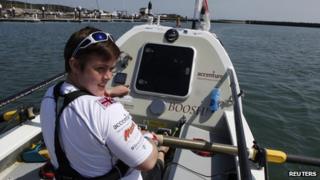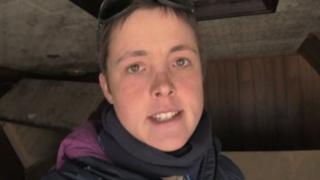 Adventurer Sarah Outen's world record attempt to row solo across the North Pacific continues to be delayed by bad weather.
The Rutland-born athlete flew to Japan in March but has been forced to wait for the weather to clear.
The 27-year-old, whose plan was foiled by a storm last year, is hoping to become the first person to row single-handed from Japan to Canada.
She hopes a window in the weather will open in the coming week.
Ms Outen's epic row is part of a round-the-world voyage by bike, kayak and rowing boat.
But a severe storm sank her boat Gulliver.
She is now in Choshi waiting for an opportunity with her new boat Happy Socks aiming to set off from the same marina she last attempted the crossing.
The attempt was due to start on 1 April but storms have prevented a crossing.
Ms Outen said: "Hopefully this next week might create an opening. What I need for that is a couple of days of clear weather with the wind not too strong."
But she said the enforced break had highlighted the enormity of the task.
"I think it was a really good eye-opener to lots of people that it's not an easy challenge, "she said.
"It's not a given I will even make it across successfully to the other side."
The crossing is expected to take about six months.
If she makes it across, she will then bike 3,000 miles from the west coast of Canada to Nova Scotia before returning to London over the North Atlantic.