Leicester City Council to close or sell-off care homes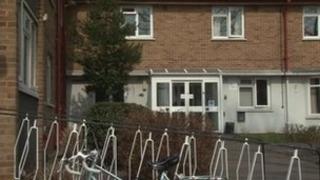 Plans to close or sell eight care homes in Leicester have been announced by the city council.
The authority said low resident numbers and growing demand for home-based care had forced them to make changes and find alternatives for elderly people.
Rita Patel, Leicester's assistant mayor, said it had been a "tough decision".
The homes, which accommodate more than 160 people, will be closed or sold in phases over the three years.
Three homes will be closed in the first phase later this year. Two homes will then be sold in 2013/2014.
Depending on the outcome of these two phases, a further two homes will be sold and another considered for closure.
'Under-capacity'
Ms Patel said some homes were under-capacity and more expensive to run than those ran by independent organisations.
She said 350 care organisations had been approached to buy the homes but they had shown "limited interest".
"People are going to be concerned and apprehensive," she said.
"I want to reassure them we will do our utmost to support them and their families through this transition and make sure it is as effortless as possible, and to help find new accommodation for residents of the homes proposed for closure."
But Malcolm Lindsey, a relative of resident Doris Rycroft, said: "It brings a lot of distress not just to me as the son-in-law but to my wife and children.
"To be honest it could be the end of her. At 96 I just don't think she could cope with it."
The authority said there would be further consultation with residents and trade unions before a final decision is made.
Earlier this year, Leicester City Council contributed £750,000 towards turning the Abbey Mills care home into an extra care facility, where people live independently but with care and support available.
It is also looking to develop a £7m facility to provide intermediate, short-term care for up to 60 elderly people and others who need assistance after a hospital stay.