Motorists warned of delays during Catthorpe interchange work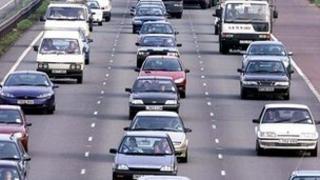 Motorists are being warned about delays on the M1 and M6 during construction work at a major Midlands interchange.
The £190m Catthorpe project in Leicestershire will involve several years of work at the intersection of the M6, A14 and Junction 19 of the M1.
A series of overnight closures on parts of the M1 and M6 will start on 6 January, the Highways Agency said.
Agency manager Paul Unwin said: "In order to bring about the improvements some disruption is inevitable.
"During the closures in the first week of January, and over the next three years, we advise people to plan ahead and allow extra time for their journeys," Mr Unwin said.
The work is the beginning of "a series of improvements that will lead to reduced congestion and improved safety".
More than 142,000 vehicles use the junction every day, according to Highways Agency statistics.