Whitwick's faded roundabout 'causing accidents'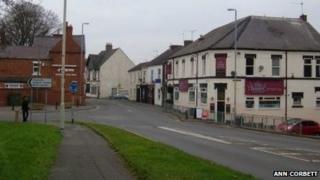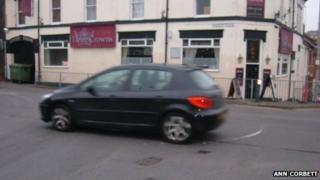 People in a Leicestershire village have claimed faded markings at a mini roundabout have been causing accidents.
The paint marking out the roundabout in Market Place, Whitwick, has almost gone, causing confusion among drivers, residents said.
Ann Corbett, 73, from Shepshed, said she reported the problem after she was involved in a crash in November.
Leicestershire County Council said it would be repainting the markings in the next few weeks.
Mrs Corbett said she was driving at night from the direction of Hall Lane towards Whitwick when she approached what she thought was a junction.
She said she drove straight on because she "had no idea a roundabout was there".
She said she was in a collision with a car turning right from the other direction.
Mrs Corbett, said she suffered bruising and her car was "seriously damaged". She reported the problem to Leicestershire County Council days after.
A spokesman for the authority said one of its officers did inspect the markings at the time and although they were still visible, accepted they needed repainting.
However, it was judged that it would be best to wait for dry weather conditions.