Parks Primary school closes after water pipe theft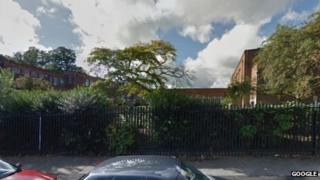 A primary school in Leicester has been forced to close after thieves stole about 131ft (40m) of copper water pipes from inside its roof.
Staff at Parks Primary said there was minimal flooding but they had no choice to shut after the discovery was made on Monday morning.
Emergency plumbers have been assessing the damage and Leicestershire Police are investigating.
The deputy head teacher said she hoped the school would reopen on Tuesday.