Snibston Discovery Museum: Councillor wants 'secret' papers released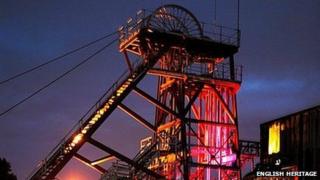 A Leicestershire county councillor is calling for a "secret" document on the future of the county's museums to be released.
The confidential draft discussion, leaked to the BBC, deals with the future of Snibston Discovery Museum.
Liberal Democrat councillor Michael Charlesworth said he had filed a freedom of information (FOI) request in a bid to get the information released.
Conservative councillor Richard Blunt recently said "there was no report".
The document seen by the BBC, prepared by the London legal firm Winckworth Sherwood, is dated February 2014 and addresses possible options for the Snibston museum, which is facing an annual £740,000 cut in its subsidy from the authority.
About 7,500 people have signed a petition to protect the facility which has a theatre, fashion gallery and exhibition space.
When questioned about the cost of the study by Mr Charlesworth at a full council meeting on 2 July, Mr Blunt insisted there was no cost to discuss as "there was no report".
Mr Blunt has been unavailable for further comment.
A county council consultation into the future of the Coalville museum, which features exhibits on industrial heritage and modern technology, has just finished.
'Sad day'
A final decision on the future of the museum is expected in September, but the Conservative-led council has already said it wants to scale down the site and concentrate only on mining heritage.
The Friends of Snibston group is calling for the museum to remain open and has urged the council to consider allowing a trust or social enterprise to run it.
Councillor Charlesworth, who is a member of a scrutiny committee that looks at libraries and museums, said: "If there was some sort of report it should have been presented.
"If there is information that is pertinent to the committee, it should have been put before us.
"It is a shame a councillor has to make an FOI request for information that should be put before us as a matter of course.
"It is a sad day for the council."
Labour Councillor Terri Eynon has called for the county council's solicitor to examine whether the council was "misled" over the existence of the draft report.
A council statement said: "We have nothing to add to the answers given by Mr Blunt to questions at the full meeting of the county council on Wednesday, 2 July, which were accurate.
"The county council needs to save more than £110m and cannot afford to keep subsidising Snibston by more than £800,000 per year."
A final decision will be made after the consultation results are presented to the council cabinet in September.