Leicester school pork in halal lamb burger: 'No action needed'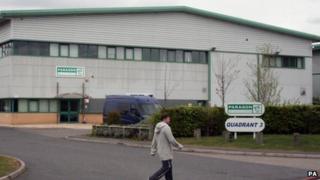 No action will be taken against a firm that supplied a school with a halal lamb burger found to contain pork.
Last year, Leicester City Council removed the burgers, supplied by Paragon Quality Foods, in Doncaster, from 19 of its schools after the find.
The authority said the firm "exercised due diligence" and contamination may have come from elsewhere.
The Food Standards Agency found no traces of pork after testing the company's factory products.
'Victim of adulteration'
In April 2013, the city council carried out tests on one burger made by the food company because of the horsemeat scandal.
It discovered the sample contained between 10% and 50% pork and launched its own investigation, testing further burgers from schools.
The authority said the burger was part of stock held in its schools.
Sarah Russell, assistant city mayor for neighbourhood services, said: "The company was diligent in its procedures at the time in question and may have been victim of adulteration further up the supply chain."
Metin Pekin, managing director of the food company, said: "Paragon Quality Foods is a pork-free site and has always operated the strictest of controls regarding the sourcing and production of its products.
"Based on the independent analysis that Paragon received, we disputed Leicester City Council's interpretation of test results which claimed the presence of pork DNA.
"However, we are grateful to the council for its thorough investigation of this sensitive issue."
In April 2014, the city council found a halal lamb sheek-kebab to contain more than 50% beef, which was supplied from another manufacturer. It is being investigated.