Coalville housing plans approved against officer advice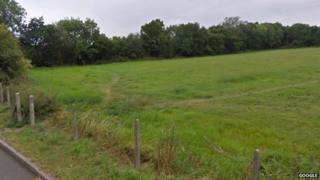 A housing development on the edge of Charnwood Forest has been approved against the advice of council officers.
North West Leicestershire District Council granted permission for 79 homes to be built near Coalville despite concerns from planning officers that it would spoil a local beauty spot.
Labour councillor Nick Clarke called it "an appalling decision".
But planning committee vice-chairman, Conservative John Bridges, said there was a "great need" for housing.
He said the application was approved because it was "deliverable".
The application was considered and approved by the Conservative-led council's planning committee after planning officers recommended it be rejected.
'Encroaching into forest'
Neil Pilcher, senior conservation officer at Leicestershire and Rutland Wildlife Trust, said it was "shocked and dismayed" to hear permission had been granted.
"Charnwood Forest has always been considered a very important area for its wildlife and wild habitat," he said.
"This is a significant risk to encroach into that forest."
He said the trust was taking advice on whether the matter could be referred to the local government ombudsman.
Labour's Mr Clarke, who is against the proposals, said: "This is going to have huge repercussions for the area, particularly the wildlife and wild habitat.
"The council has been doing its bit for housing planning applications for over 5,000 homes and there is no need to build on open countryside.
"It is an appalling decision."
Developer David Wilson Homes said it had been working with the trust to ensure the wildlife and habitat at Charnwood Forest was protected.
Plans have been submitted by another developer for a further 180 homes nearby on the edge of the forest.