Anstey homes approved despite objections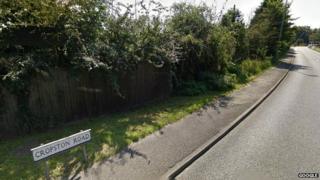 Plans for new housing in Leicestershire have been conditionally approved despite hundreds of objections.
About 800 residents objected to the 70 new houses proposed for Cropston Road, in Anstey.
Residents fear extra vehicles would bring traffic chaos to nearby roads and The Nook, the village shopping area.
Charnwood Borough Council said experts would need to find a solution to deal with extra traffic flow before the plans were given the final go-ahead.
Peter Osborne, chairman for the authority's plans committee, said: "The housing will go-ahead on the condition a suitable mitigation of traffic within the area can be made."
Developers suggested a double mini-roundabout in the village centre to help solve the traffic problem, which residents strongly opposed.
Mr Osborne, who is also cabinet member for highways and transport at Leicestershire County Council, said the roundabout ideas "did not form part of the decision" at a meeting on Thursday.
"It was not a suggestion made by the county council nor was it a suggestion accepted and recommended by the county council," he said.
"The double mini-roundabout in my experience would not be a sufficient mitigation and suggestion."