Mental health nurse Leigh Jennison struck off for sex messaging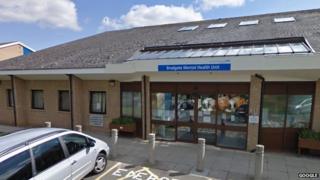 A mental health nurse who sent sexually explicit messages to a patient over Facebook has been struck off.
Leigh Jennison contacted the man, who has Asperger's syndrome, after assessing him at home while working for Leicestershire Partnership NHS Trust.
In a series of messages Mr Jennison asked if the patient wanted to sleep with him.
A Nursing and Midwifery Council panel said he was no longer fit to practise because of his misconduct.
The patient, known as Service User A, was seen by Mr Jennison in February last year after he reported suicidal thoughts.
'I don't snore'
About six months later, Mr Jennison sent a friend request on Facebook and chatted with his patient, sending lewd suggestions and comments.
The panel decided most of the messages would not be revealed, but described it as a "one-sided sexually explicit conversation".
One message he sent said: "Just to ask. Do you fancy coming over to sleep with me? I DON'T SNORE".
The following day a relative of the patient complained.
'Abused position'
In an interview during the investigation, Mr Jennison said: "What has happened goes entirely against my convictions and reasons for becoming a nurse.
"The interest of the patient has always been central to my practice."
In the panel's conclusions it said: "The registrant abused his position of trust in relation to a vulnerable patient and engaged in a sexually explicit conversation that Service User A took no part in."
Mr Jennison, who qualified as a nurse in 1992, cannot apply to be re-registered for five years.