Rutland hospital criticised for not spending 2007 undertaker bequest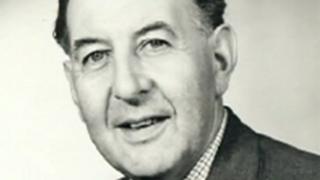 A hospital has been criticised for taking years to begin to spend a £175,000 bequest.
Rutland undertaker Teddy Toon left the money to the Rutland Memorial Hospital when he died in 2007.
The estate's trustees said they were dismayed it had taken six years to start work on a memorial garden, and accused hospital bosses of dithering.
The hospital has apologised for the delay and said it would hold talks to discuss details of its plans.
Mr Toon left a £500,000 legacy when he died aged 96 which was split three ways.
Toon towns
Part went to Uppingham doctors surgery, which has since moved into a new building, and part provides a Christmas gift of £50 for every Uppingham resident over 80.
The remainder went to Rutland Memorial Hospital, in Oakham.
Ron Simpson, from the Teddy Toon Trust, said: "For six years we have been trying to get answers about what the money might be spent on."
He said it has taken this long for hospital bosses to decide to spend £38,000 on a memorial garden.
"While that in principle is a good idea, we are unhappy at the notion of it containing plastic grass, and that there has also been a suggestion additional money might be spent on works of art."
Mr Toon was known for being a keen gardener, and would not have appreciated the use of artificial grass, Mr Simpson added.
Leicestershire Partnership NHS Trust, which runs the hospital, said in a statement it was sorry for the delay and confirmed work had now started on the garden.
The trust said it was planning meetings to look at how the remainder of the money is spent.
The memorial garden is due to officially open next year, but patients will be able to spend time in it from late autumn.