McCann 'Twitter troll' Brenda Leyland inquest to hear from Sky News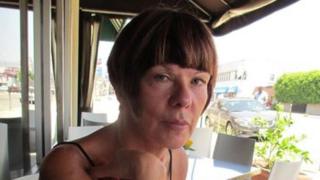 The inquest into the death of a woman accused of "trolling" the McCanns will hear evidence from two Sky journalists.
Brenda Leyland, from Leicestershire, was found dead in a hotel days after she was confronted over tweets about the family of Madeleine McCann.
A pre-inquest review was told it will hear evidence from a toxicology expert, police and the Sky News journalists.
The coroner said no criminal action was planned against any witnesses and adjourned the hearing until March.
Mrs Leyland, from Burton Overy, was confronted in October by Martin Brunt from Sky News over her use of Twitter.
He questioned her about hate-filled messages about the McCanns on the social networking site.
The 63-year-old was found dead in a hotel several days later.
Mr Brunt, the crime correspondent, and Sky's head of newsgathering Jonathan Levy will both give evidence at her inquest.
Leicester Coroner Catherine Mason said: "I understand from my officers that, of all the witnesses who I have said that I will call to give oral evidence, there is nobody to which there is any foreseeability of any criminal action being taken."
Sky News's legal team attended the short hearing in Leicester, which was adjourned for the full inquest on 20 March.
The inquest will also hear written evidence from one of Mrs Leyland's sons and a pathologist.
Madeleine went missing while the Leicestershire family were on holiday in Portugal in 2007.