Snibston Discovery Museum closure date prompts dismay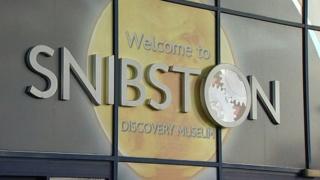 Supporters have criticised officials for giving a date for a Leicestershire museum to shut.
The county council has said it cannot afford the Snibston Discovery Museum's £900,000 annual running costs and has proposed to close it on 31 July.
Campaigners said they were unhappy the date had been given before the issue is debated at full council on 18 February.
But officials said they wanted to give staff and visitors as much notice as possible.
While the main museum is to close, the authority has said the Century Theatre and country park will remain open.
The site is a former colliery and the remaining pithead building - a scheduled monument - will also be maintained.
The council said the changes would save £9.4m over 25 years, but campaigners have claimed the attraction could be worth £80m to the local economy over the same period.
Brian Vollar, chair of the Friends of Snibston volunteers, said it was "regrettable" the announcement had come before the council meeting.
"Particularly as we know a motion has been tabled for a reconsideration of the closure decision - it does smack of predetermination," he said.
"There is still a chance to keep it open and our campaign to keep it open is not over by a long stretch."
Richard Blunt, cabinet member for museums, said: "We had said we wanted to get a date in place mainly for the 40 staff, to give them some certainty.
"We have given the friends every chance to offer a workable solution and the date gives visitors a chance to see it."
The authority has to save £91m by 2018 due to falling government grants and rising demand for services.