Donald Trump: Leicester Tigers' Tom Brady denies vote claims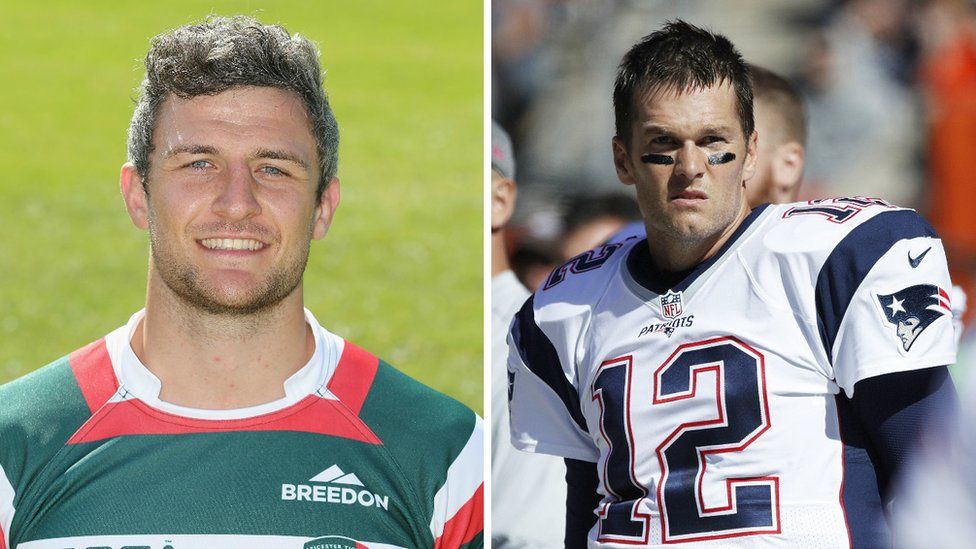 An English rugby player has taken to social media to clear up confusion about whether he voted for Donald Trump in the US Presidential Election.
Twitter users confused Leicester Tigers winger Tom Brady with his namesake, a famous American footballer.
The 25-year-old, who is English, tweeted his followers to say he had been "mistaken" for the other Mr Brady.
The English Tom Brady would have been ineligible to vote in the US election, but tweeted his 84,000 followers last night to confirm he had not voted for Donald Trump.
The American Tom Brady, who has won four Super Bowls, is not on Twitter and despite Mr Trump's claims, it is not known whether he decided to cast his vote for the Republican nominee.
However, Mr Brady's wife, Brazilian supermodel Gisele Bündchen, told one of her followers on Instagram last week the couple were not backing Mr Trump's campaign.
The BBC has contacted Leicester Tigers for a statement but the club has declined to comment.
Related Internet Links
The BBC is not responsible for the content of external sites.