Teacher banned for taking drugs with teen student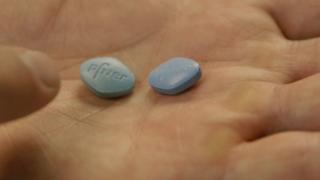 A science teacher who took legal highs with a student and watched as another one took Viagra has been banned from teaching for life.
Robert Roskelly, 33, a teacher at Winstanley Community College, Leicester, also admitted staying the night at a pupil's house.
The National College for Teaching and Leadership found him guilty of unacceptable professional conduct.
He was banned from teaching indefinitely.
Live updates and more from Leicestershire
A professional conduct panel heard the teacher held fitness classes at the school during the summer break during which some of the boys "danced topless".
He also had several students and former students as friends on Facebook despite being warned by the head teacher this was not acceptable.
The panel heard the teacher sat on the bed of a pupil while the boy was standing on the floor dressed only in underpants.
Mr Roskelly also admitted taking drugs with a 15-year-old pupil, including mephedrone and legal highs.
Although he did not attend the hearing, his representative said he had regretted his "poor decisions" and "poor choices" relating to drug use.
He also said he was "deeply disappointed" with his choices and conduct.
The school first received a complaint about Mr Roskelly in 2012 and he resigned in December 2014.
He has the right to appeal the case to the High Court.