HS2 route change prompts demolition fears in Measham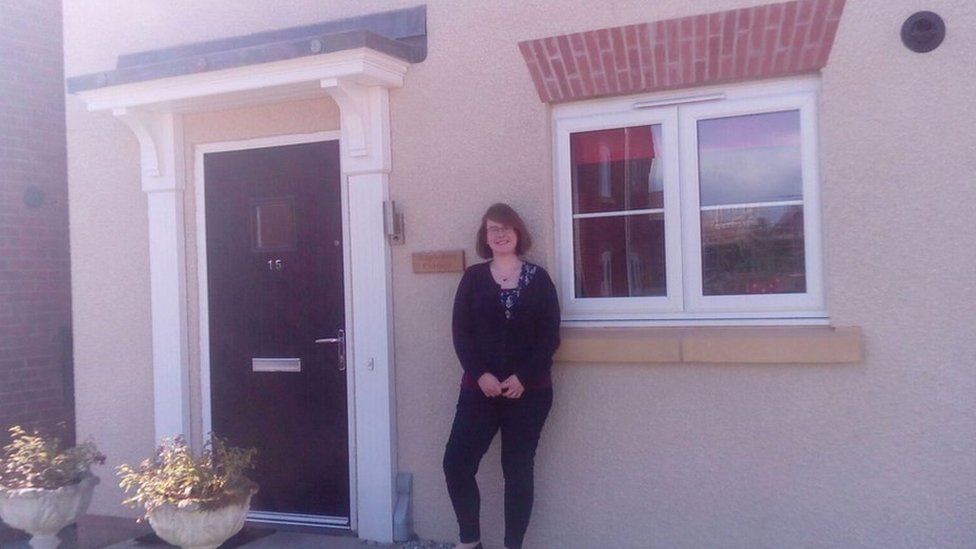 A woman who recently moved in to a new build home said she received a letter warning her that it could be demolished to make way for a high-speed rail line.
Anna Hoult, from Measham, Leicestershire, said the letter from HS2 came as a "shock" as she had only been in her house for 11 weeks.
HS2 said it was trying to "minimise the impact of the railway".
Ms Hoult said she was in "disbelief" when reading the letter which she said stated: "Your property will need to be purchased."
She added: "It's just that shock, how could they do it without even warning us?
"It's sad to think this is our first home and we'll probably be the only ones who will live in it and it will be demolished."
She said some homes in Windsor Way were still being constructed around her own.
The government announced a realigned route for the £55.7bn line in November, but after a series of consultations decided to modify its 2013 version, to the west of Measham.
Conrad Jones from HS2 said the number of homes that would be affected was still not clear.
"There are a number of communities that live near the railway line we're building, some are closer than others," he said.
"We're at the stage of design where we're actually looking at how we construct and mitigate for the railway, so we'll have a clearer picture of that next year."
He added that HS2 would look at minimising the impact of the railway followed by a public consultation in 2018.
Related Internet Links
The BBC is not responsible for the content of external sites.