'Annoyed' Leicester More restaurant customer jailed for blackmail bid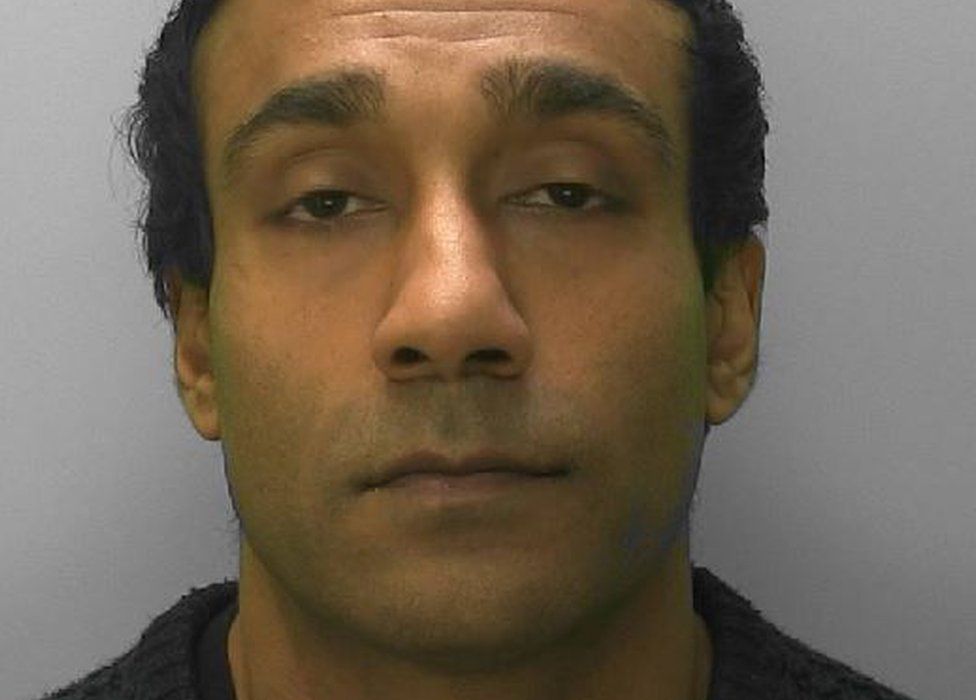 A disgruntled customer who tried to blackmail a restaurant owner into giving him £10,000 because he was upset with the service has been jailed.
In an anonymous call on 19 July, Hitesh Vaghela, 39, threatened to harm the wife and children of Manoj Keshavjir, who runs More Restaurant in Leicester.
The owner recorded the call and police arrested Vaghela within 24 hours.
He was sentenced earlier to two and a half years in prison after pleading guilty to demanding money with menaces.
Vaghela, from Gloucester Docks, demanded Mr Keshavji leave £10,000 in a bin bag outside a tyre depot in Leicester, the court heard.
He rang Mr Keshavji and said: "If you don't do what I tell you, then your wife could get very seriously hurt, and your children."
The prosecution said Vaghela told police he did it "because two days before making the demand he had visited the More Restaurant and was annoyed he had to pay for parking and couldn't get a table and there was some question about service".
He also told police he did it because he was in "a lot of debt".
Mr Kashavji said in a victim impact statement the episode had made him tighten security at his home and his restaurant.
Judge Michael Harington jailed Vaghela for 30 months and made a 10-year restraining order, banning him from contacting Mr Kashavji.
"This was extremely unpleasant and must have been extremely upsetting and frightening for this family," the judge said.
Sarah Jenkins, defending, said the offence was "unsophisticated" and showed a level of naivety on Vaghela's part.
Related Internet Links
The BBC is not responsible for the content of external sites.