Cash machine blown out with gas canister in Leicestershire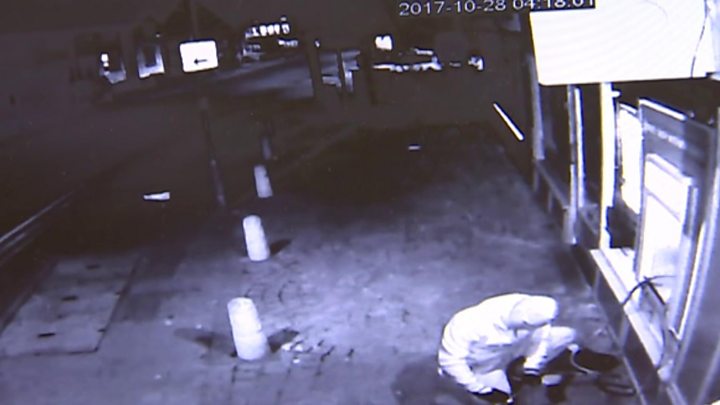 Footage has emerged of a cash machine being blasted from a wall with a gas canister in Leicestershire.
Thieves blew out the machine at a post office in Lutterworth early on Saturday, before using a chainsaw to release parts containing cash.
Since then cash was stolen from a standalone ATM in a car-park in Oakham on Tuesday morning.
In an unconnected raid an attempt was made to steal an off-licence's machine in Leicester, also on Tuesday.
The three recent attacks means there have been 20 similar raids on cash machines in Leicestershire and Rutland in the last 18 months.
A supermarket cash machine was ripped out using a JCB vehicle in Market Harborough earlier in October.
Money was stolen from a cash machine in Countesthorpe days before, and from a cash machine in Kibworth on 27 September where again a gas canister was used.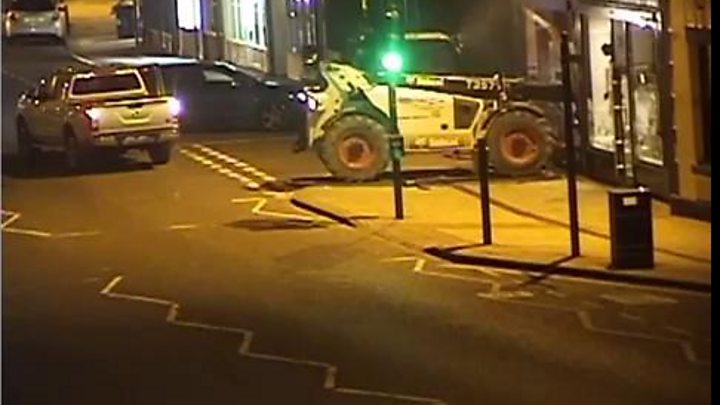 Detectives have appealed to the public to be their "eyes and ears in the community" to help catch the criminals.
Det Ch Insp Rob Widdowson said the thefts are "noisy work" and the perpetrators can bet at the scene for about 15 minutes in the middle of the night with lights and heavy plant machinery.