Great Central Railway: Funding axe delay 'cost £20,000'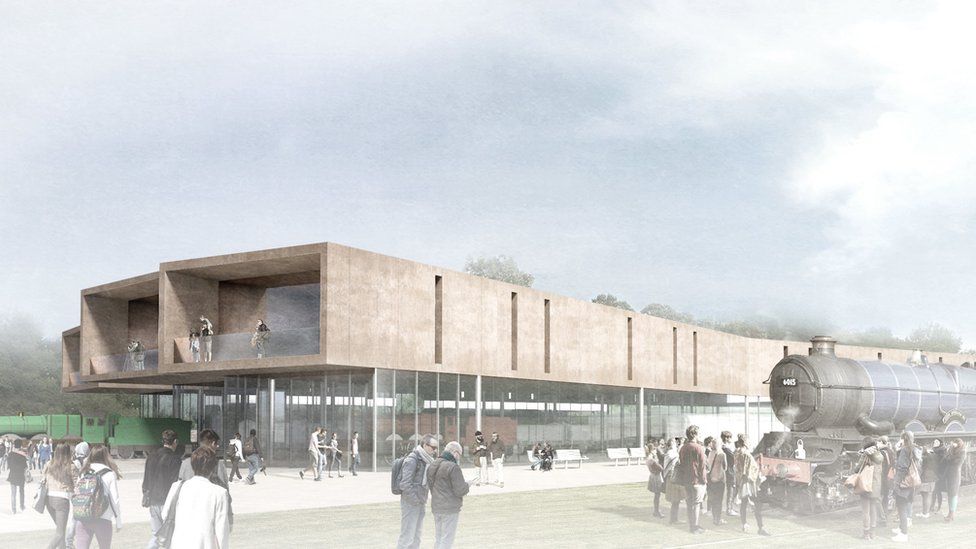 A museum charity said delays in announcing funding decisions over a new museum cost it about £20,000.
In December, the Great Central Railway (GCR) was told £9.5m of lottery funding had been pulled due to "ongoing concerns" about the project.
But it has emerged the Heritage Lottery Fund (HLF) proposed the funding should not "progress" a month earlier.
GCR said this resulted in extra staff and contractor costs but lottery bosses said the decision had to be confirmed.
Museums Journal has seen documents from a 14 November HLF board meeting which states: "To note that in December we will be proposing that the major batch project - Main Line - Bridging the Nation, Leicester - does not progress as there are fundamental changes to the approved processes and the risks are significant."
GCR's managing director, Michael Gough, said: "It is quite frustrating in many ways because every month the project was on standby, it was costing in the region of £21,000, effectively dead money.
"So to have found out a month earlier would have saved that."
Jonathan Platt, of Heritage Lottery Fund East Midlands, said: "We froze the project effectively in August.
"We reiterated that round about the time we made that one line report to the board in November and the day after the board made that decision in December we communicated that to the Great Central Railway."
The museum had planned to house the collections of both the GCR and York's National Railway Museum.
Mr Gough said there was a "strong feeling" a museum project should continue - possibly with a broader transport theme - but without the modernist building originally planned.
Related Internet Links
The BBC is not responsible for the content of external sites.