Driver 'hit Somali woman in anti-Muslim attack'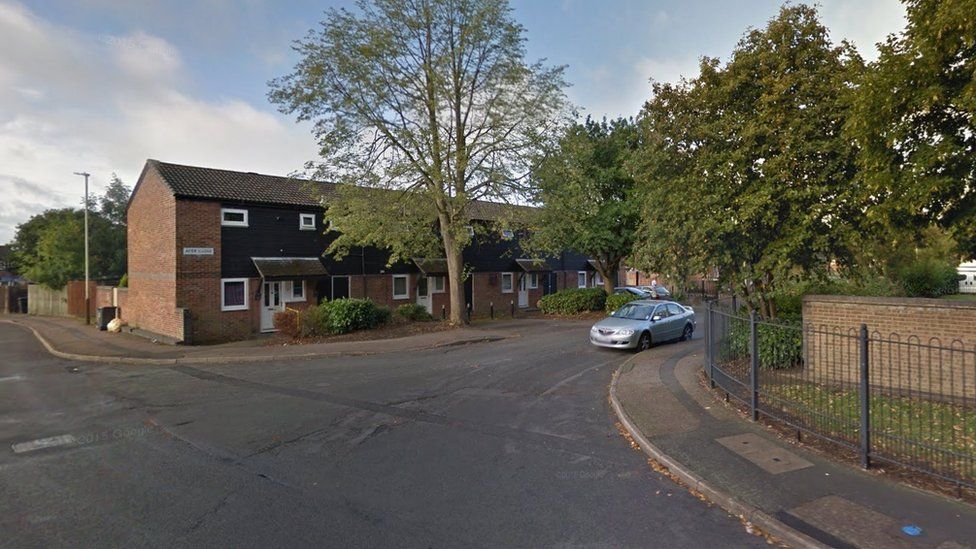 A motorist deliberately drove into a Somali woman twice in an anti-Muslim attack days after a bomb blast in London, a court heard.
Zaynab Hussein was hit by Paul Moore's car in Leicester, moments before he tried to drive at a Somali girl, 12, Nottingham Crown Court was told.
Mr Moore, 21, set out to kill five days after the Parsons Green Tube attack last September, prosecutors said.
Mr Moore denies attempted murder but does not deny being the driver.
Prosecutor Jonathan Straw said the defendant, of Letchworth Road, Leicester, struck Ms Hussein, who was wearing a hijab, in Acer Close, and subsequently drove over again seconds later.
The attack, on 20 September last year, was "purely because of the colour of her skin" and her "perceived Islamic faith", Mr Straw said.
"It is no coincidence, we say, that there had been a bomb at Parsons Green Tube station in London, said to have been carried out by sympathisers of Islamic State," he told the court.
Mr Moore also denies attempted grievous bodily harm with intent, dangerous driving and driving above the legal alcohol limit.
He told friends in the car he wanted to run someone over and laughed after hitting Ms Hussein, the jury heard.
In a statement to police, Ms Hussein described how she was thrown into the wall of a nearby house by the impact of the crash.
"When I hit the floor, I saw blood coming from my forehead," the court heard.
"I remember shouting for help but nobody was around, I tried to get up, but could not. I didn't have any feeling in my right arm and I thought it might have been broken.
"So, I tried to reach for my mobile with my left hand, but could not find any feeling in my left arm."
Ms Hussein was taken to hospital with severe fractures to her pelvis, spine and breaks to her limbs.
After months of specialist treatment, she remains confined to bed.
The jury was told, after targeting Ms Hussein, Mr Moore went on to try to hit the Somali girl on her way to school, in nearby Butterwick Drive.
In that instance he only clipped her side, sending her school bag flying.
Related Internet Links
The BBC is not responsible for the content of external sites.