Leicester explosion: Tributes paid to hospice volunteer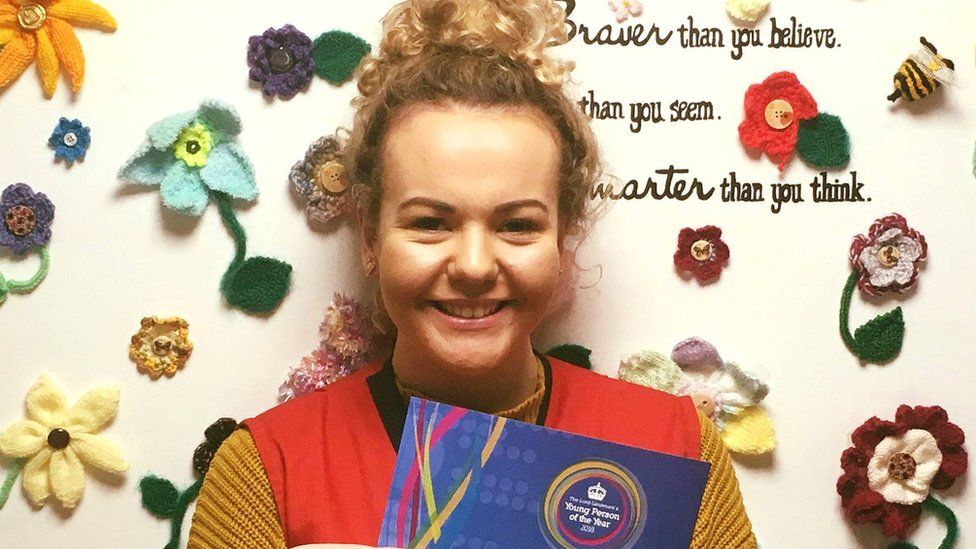 A hospice has paid tribute to a "bubbly" volunteer who is believed to have died in an explosion in Leicester.
Her boyfriend Shane Ragoobeer, 18, is also believed to have died.
A search and recovery operation was continuing on Wednesday but police said they did not expect to find any survivors.
Leah had been volunteering at Leicester hospice Loros since September 2017 as part of their day therapy team, the charity said.
Described as a "bubbly personality", Leah had recently been nominated for the Lord Lieutenant of Leicestershire's young volunteer of the year award.
"She worked hard and her passion for committing to pursue a career in the health sector was clear, with the patients' needs always at the forefront of her work," a hospice spokeswoman said.
"She will be greatly missed by all of her colleagues at Loros. Our thoughts are with her family and friends at this extremely sad time."
Shane's brother Sean Ragoobeer, 17, their mother Mary Ragoobar, 46, and 22-year-old Viktorija Ijevleva, are also among the missing.
Police said remains belonging to five people had been recovered from the wreckage but have yet to formally identify any victims.
In a letter to parents of Sean's school - English Martyrs' Catholic School - principal Marius Carney said the student was a "greatly loved friend".
Mr Carney said: "Sean was a highly committed student in addition to studies who gave his talents with exceptional generosity to the community life of the school and he was a greatly loved friend.
"At this time we also pray for the survivors of the incident and all who have been affected."
One person who was taken to hospital after the explosion is in a critical but stable condition, police said.
Four other people have since been discharged from hospital.
Hinckley Road remained closed on Wednesday. The cause of the explosion is not yet known.
Related Internet Links
The BBC is not responsible for the content of external sites.