Leicestershire Police were warned of acid attack plan, watchdog says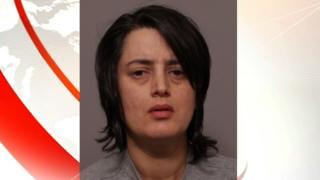 Police officers were told a woman planned to try to kill her boyfriend in an acid attack before she carried it out, investigators found.
Katie Leong is serving a life term after being found guilty of the attempted murder of Daniel Rotariu.
The police watchdog said Leicestershire Police also knew an ex-partner breached a restraining order by contacting her.
The force "acknowledged" the Independent Office for Police Conduct (IOPC) findings.
"As a result of the investigation, learning has been implemented across the force," a spokesman said.
More on this and other stories from Leicestershire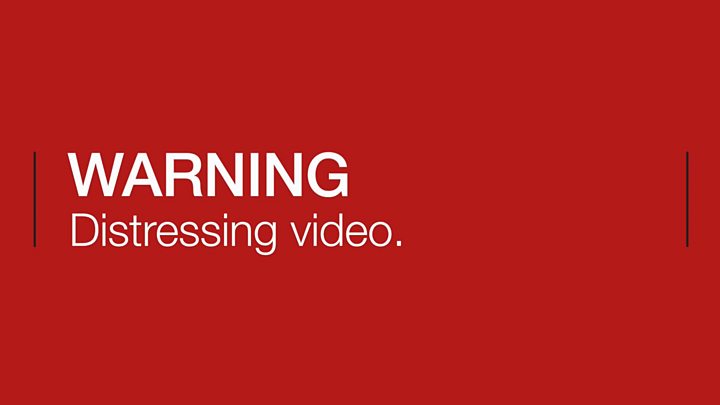 Leong left Mr Rotariu with serious injuries (shown below) including blinding him when she threw 96% pure sulphuric acid on him while he slept in a property on Turner Road, Leicester, in July 2016.
A trial at Leicester Crown Court in March last year heard Leong had become fixated with carrying out such an attack, and in his evidence ex-partner Mark Cummings told the court he raised concerns to his probation officer about why she wanted to buy the acid.
Leong was sentenced to serve a minimum of 17 years, while Mr Cummings was cleared of attempted murder by a jury.
The IOPC said police received reports in February 2016 Leong was "was acquiring acid to carry out a premeditated attack on an unnamed third party", and that her former partner Mr Cummings had been in contact with her in breach of a restraining order.
Investigators found police failed to contact Leong over the allegations, with two call logs "closed down inappropriately".
A police constable and a member of police staff were subject to management action over their "unsatisfactory" handling of a claim regarding the breach of Mr Cummings's restraining order.
A misconduct case opened against a police sergeant by the force was not proven, while formal action could not be taken in a misconduct case against a team leader handling calls over her management over one of the call logs as she "is no longer serving in a staff role".
IOPC regional director Derrick Campbell said the investigation "highlighted a number of issues in relation to the handling of calls and assessment of risks", adding the force "has agreed to look at clarifying the guidance given to control room staff".
"More could have been done with the information police received," he said.