Shop water bill settled after year of 'denials and threats'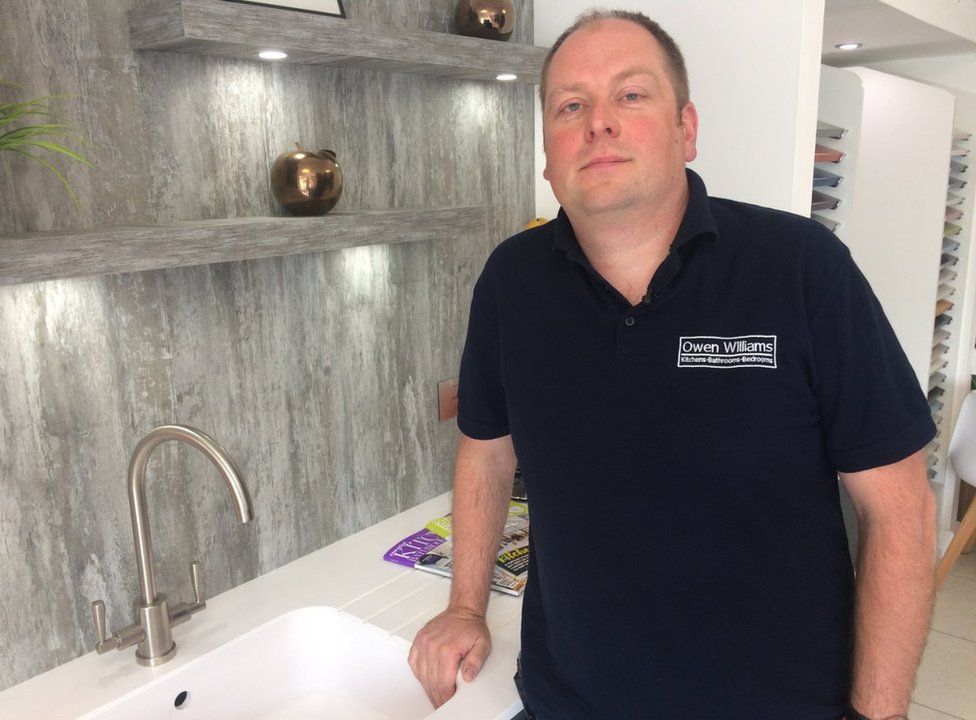 A businessman who received a water bill for more than £16,500 for his kitchen showroom has criticised the supplier despite having the charge waived.
Owen Williams said he had dealt with a year of "denials and threats" over his Leicestershire business's bill.
After he first protested he was told to pay £12,373 or be cut off - but now the whole amount has been set aside.
Water Plus said the move was "a gesture of goodwill" but Mr Williams said its methods were "no way to carry on".
The original bill of £16,584 for a full year would represent using 3.4 million litres of water, enough to fill 18,889 standard baths.
Mr Williams, from Coalville, said the shop used "a few cups of tea and use the toilet", and its normal bill was £70 a quarter.
"I have asked for this waiver in writing but so far nothing.
"One of the really annoying things is at no point did anyone physically come in here to see what was going on and see that neither of their scenarios - of leak or use - is remotely likely.
"All we got is denials and threats and it has taken a year to sort out. It is bad enough for us but what if it was some vulnerable person? It is no way to carry on," he said.
Water and waste industry customer advocate, Graham Mann, said 2017's deregulation - where companies were allowed to sell services to clients across the country - had seen a profound impact.
Mr Mann said Water Plus had been formed jointly by two of the biggest companies - Severn Trent and United Utilities.
"The water industry is out of control. It is chaos with a capital 'C'," he said.
"Millions of people are being overcharged [across the industry] and unless you know what to look for and how to handle the companies, customers are getting stamped on."
Water Plus said in a statement: "We apologise for the inconvenience this has caused Mr Williams but feel that Water Plus have acted appropriately and our offer of resolution to Mr Williams is more than fair.
"As the volume of water was measured by the [external] meter and the meter was checked and was working accurately, Mr Williams is liable for the charges for the water supplied to his premises.
"However, as a gesture of goodwill, we are waiving the charges on this bill."
Related Internet Links
The BBC is not responsible for the content of external sites.