Henri Pinney jailed for grooming dozens of children online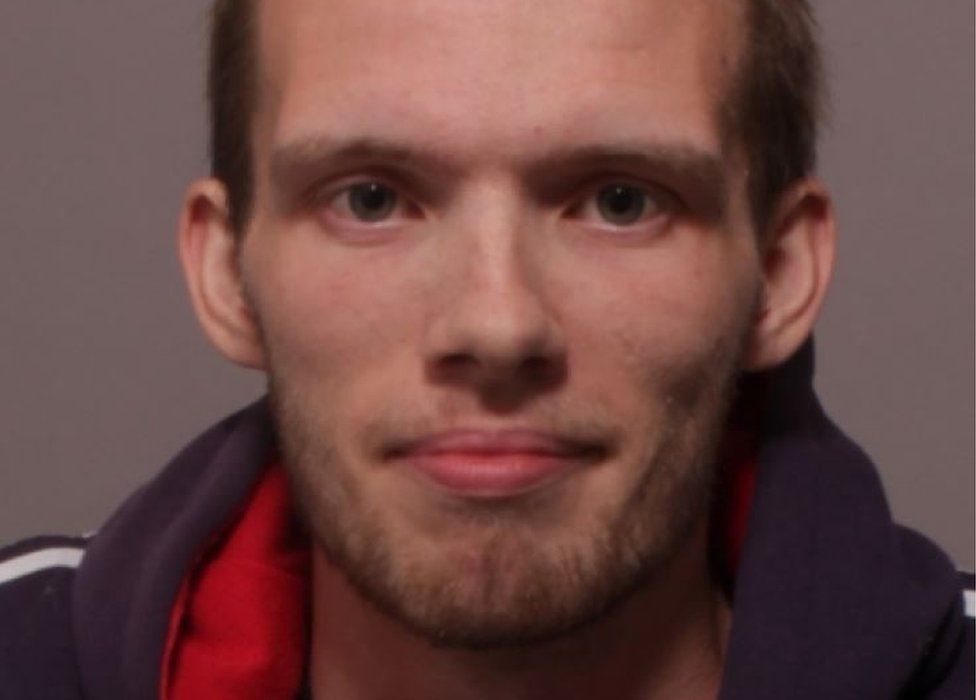 A man who committed sex offences against dozens of boys after posing as teenage girls on social media has been jailed for eight years.
Henri Pinney, 22, of Leicester, set up various fake accounts, using names like Chelsea and Courtney.
He had denied 40 offences against boys aged between 10 and 17, including making indecent photographs and causing a child to engage in sexual activity.
Police said Pinney "made grooming his life, this is what he did".
Sentencing him, Judge Ebraham Mooncey said: "It's a sad reality of the modern world where no matter how much supervision is done of youngsters this sort of activity is rife.
"All we can hope for is more vigilance and educating youngsters of the dangers that lurk out there and get the providers of those services to do more to protect youngsters."
The trial covered cases between the start of 2015 and the end of 2017.
The court heard Pinney, of Wynfield Road, used the fake accounts to make contact with the boys and asked them to send him indecent pictures of themselves.
But while 27 children appeared on the court indictment, police said they had spoken to more than 60 who had sent indecent images to Pinney's accounts, with another estimated 40 still being traced.
Det Sgt Jonathan Davies, head of the digital forensics unit at Leicestershire Police, said the case was larger than some murder inquiries.
He said: "The scale had to be seen to be believed - there were 565 million pages worth of data in his social media accounts."
Related Internet Links
The BBC is not responsible for the content of external sites.