Hadiza Bawa-Garba: Suspension 'was correct decision'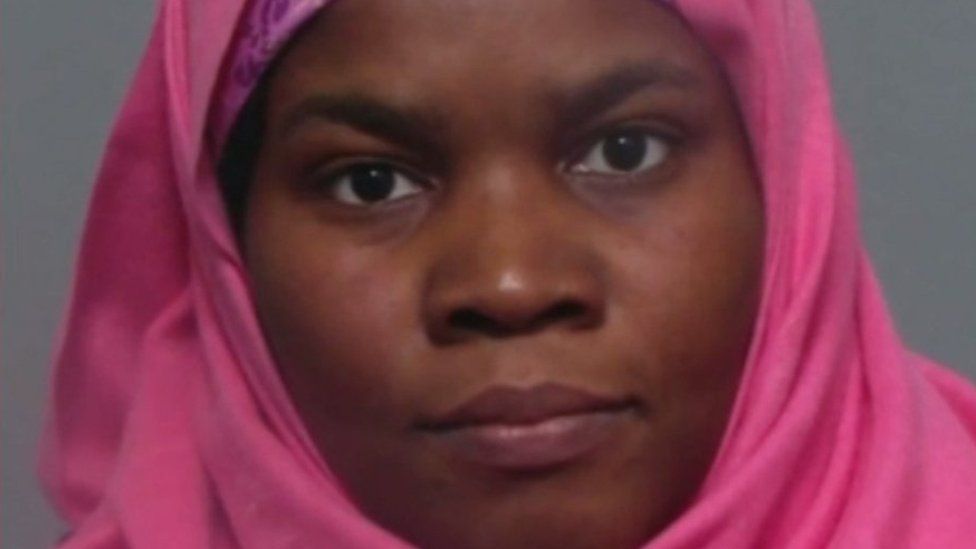 A decision to suspend rather than dismiss a doctor over the death of a boy was "humane and balanced", a court heard.
Dr Hadiza Bawa-Garba was struck off due to mistakes in the care of Jack Adcock, six, after a criminal trial.
The Court of Appeal heard her removal for a "one-off mistake" had robbed the NHS of a "young and talented" doctor.
Lawyers for the General Medical Council said any other sanction undermined its rules and her manslaughter conviction.
Jack died from septic shock at Leicester Royal Infirmary in 2011, hours after being admitted with sickness and vomiting.
Dr Bawa-Garba's 2015 trial heard Jack, who had Down's Syndrome and a heart condition, was the subject of a "catalogue" of errors including missing signs of his infection and mistakenly thinking he was under a do-not-resuscitate order.
She was convicted of manslaughter by gross negligence and sentenced to two years in prison suspended for two years.
Subsequently Dr Bawa-Garba was suspended from the medical register for 12 months by the Medical Practitioners Tribunal (MPT) in June 2017.
However, the General Medical Council (GMC) appealed, saying this was "not sufficient to protect the public", and erasure was substituted for the lesser sanction of a year's suspension.
The move was upheld by the High Court in January.
At the Court of Appeal, Dr Bawa-Garba's counsel, James Laddie QC said the case was "something of a lightning rod for the dissatisfaction of doctors and medical staff in this country".
Medics had been "baffled and angered" by the dismissal of Dr Bawa-Garba "who, it is agreed, poses no risk to patient safety," he said.
Mr Laddie suggested the MPT's decision to suspend rather than strike off Dr Bawa-Garba was "humane and balanced".
He also paid tribute to Jack's parents who had campaigned for justice in the case and attended the hearing.
"Our arguments are not intended to diminish their sense of loss, but we submit in this sensitive area that public confidence in the medical profession demands, or at least permits, a sanction other than erasure to be applied," he added.
In written argument, Ivan Hare QC for the GMC, said the appeal should be dismissed because the High Court was correct to decide the MPT "undermined the 2004 Fitness to Practise Rules and the jury's verdict by reaching its own conclusion on Dr Bawa-Garba's individual culpability".
Related Internet Links
The BBC is not responsible for the content of external sites.