Bride-to-be angry over Melton Mowbray wedding venue closure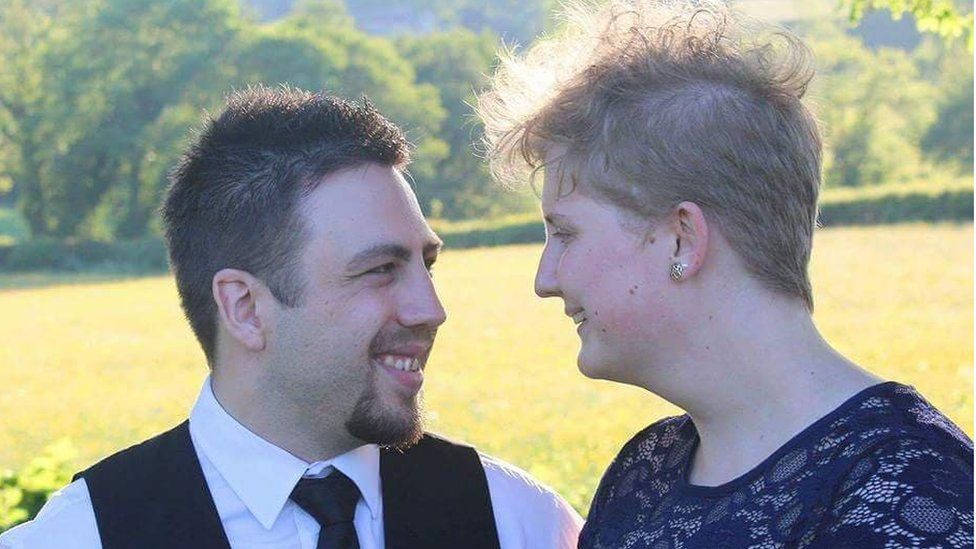 A bride-to-be has said she is "shocked and angry" after finding her venue is set to close ahead of her wedding.
Ebony Holt and her fiancé Sam Whitlam, from Melton Mowbray, Leicestershire, were due to marry at Scalford Hall Hotel in the town on 8 September.
However, on Tuesday the hotel contacted them to say it was closing. The couple have yet to have their £2,300 deposit refunded by the owners.
The BBC has approached the owners for a comment.
Ms Holt, 19, a mechanical engineer, said the couple, who got engaged in May, originally intended to marry next year.
But they attended the three-star, 81-bedroom hotel's wedding fair in June and felt they were offered such a good deal they decided to move the date forward.
"It sounded amazing," she said.
"We paid a deposit of £2,300 on debit card.
"A couple of weeks ago we heard rumours they were closing, so we rang them and they said everything was fine.
"Then they rang us on Tuesday morning and said they were closing down and our wedding was cancelled.
"They told us they would give us our money back but it was meant to arrive yesterday and it's not there.
"We feel angry and upset. It's the uncertainty that's so horrible - not knowing if we are going to get our money back.
"They had our one day in their hands and they crushed it."
The hall, a former hunting lodge with connections to former King Edward VIII, previously went into administration on 2 January but reopened a week later.
Ms Holt has managed to find an alternative venue but said the relocation had proved stressful.