Grandmother accused of child porn over nappy rash photos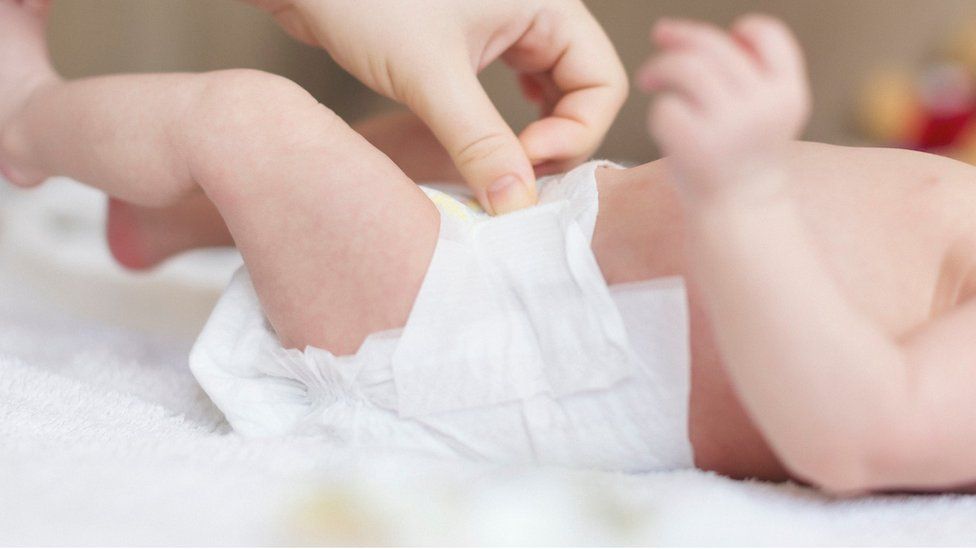 A council accused a woman of producing child pornography after she took photographs of her granddaughter's nappy rash at the authority's behest.
Leicestershire County Council social workers had previously told her to take photos of the child's skin problems.
The authority said it has since improved its procedures.
The ombudsman ordered the authority to change its processes and pay the woman £300 for the distress she suffered and £200 for her time and the trouble she had been caused.
It also ordered the council to apologise for the distress it caused by suggesting the grandmother "might be considered a perpetrator of child sexual abuse".
The baby, cared for by her mother and grandmother, was placed on a child protection plan in March 2017 on the grounds of neglect because the mother had not taken her to medical appointments, according to the Local Democracy Reporting Service.
Social workers told the grandmother to document and photograph the girl's skin problems, including her nappy rash.
However, they then refused to look at the photos because they could be considered child pornography.
The Local Government and Social Care Ombudsman said in its report that the grandmother was "shocked" by this.
It said Leicestershire County Council "should have considered the photographs appropriately".
The council's handling of an incident in May 2017, when the grandmother called the police after hearing a baby crying at the mother's house, was also highlighted by the ombudsman.
Police arrived to find "unknown men" and "drug-taking going on in the garden".
The mother told officers she felt "overwhelmed" with her childcare responsibilities and the child was taken into the grandmother's care for a week.
In addition, the ombudsman criticised the authority for not investigating bruising on the child, failing to update the child's safety plan, and for poor record keeping of formal meetings with the grandmother.
Leicestershire County Council has now apologised to the grandmother and said: "We take complaints about safeguarding very seriously.
"We have made improvements to our procedures and agreed with the ombudsman to make a small financial settlement to the complainant."
Related Internet Links
The BBC is not responsible for the content of external sites.