Great Central Railway canal bridge funding bid tops £250,000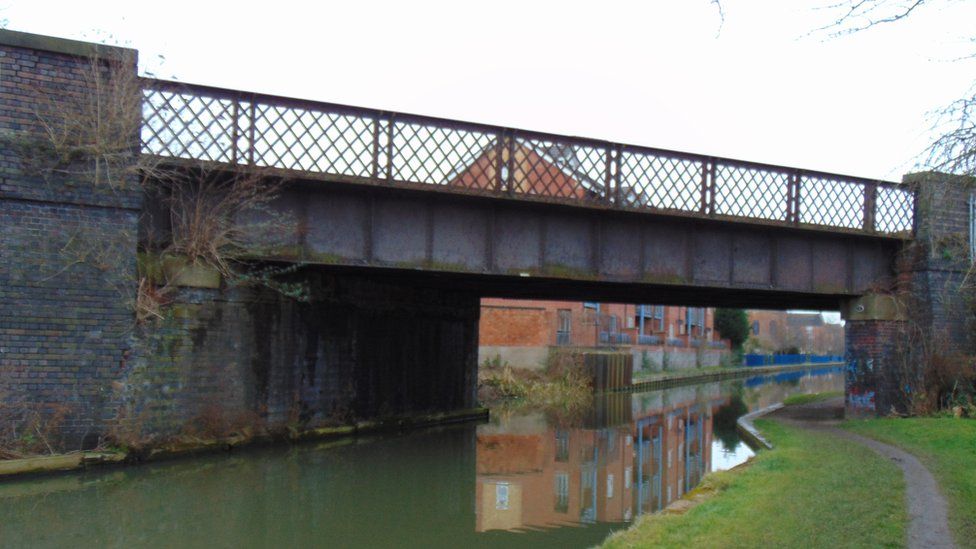 A bid to repair a Victorian canal bridge and unify two branches of a historic railway has attracted more than £250,000 in donations.
Great Central Railway (GCR) launched an appeal to raise funds to fix a bridge in Loughborough, which would allow both halves of the lines to be unified in an 18-mile (28.97km) track.
Managing director Michael Gough said he hoped work would begin this winter.
"The reunification project is a long-term aim, but we believe when complete it will be a benefit to the East Midlands economy and a significant national attraction," he said.
"The canal bridge is the next part of the jigsaw."
The Great Central Railway runs from Leicester to Loughborough, while the Great Central Railway Nottingham runs from south Nottinghamshire to north-west Leicestershire.
The once-unified route was left with a 500m gap after infrastructure, including bridges, were removed in the 1980s.
After the bridge is repaired, further funds will need to be raised for design work and preparing a planning application for the rest of the reunification project.
About 100,000 people visit the railway - the only place in the world where full size steam engines can be seen passing each other - each year.
Opened in 1899 and linked Manchester, Sheffield, Nottingham, Leicester and Rugby to London
Closed in 1966, but a section from Leicester to Loughborough was saved by a group of enthusiasts
In 1976, Great Central Railway PLC was formed, which runs trains from this section of the track
In 1989, Great Central Railway Nottingham took over the former MOD site at Ruddington - the last MOD train ran out of there in 1983
Related Internet Links
The BBC is not responsible for the content of external sites.