Lee Rigby charity fundraiser denied using money to clear overdraft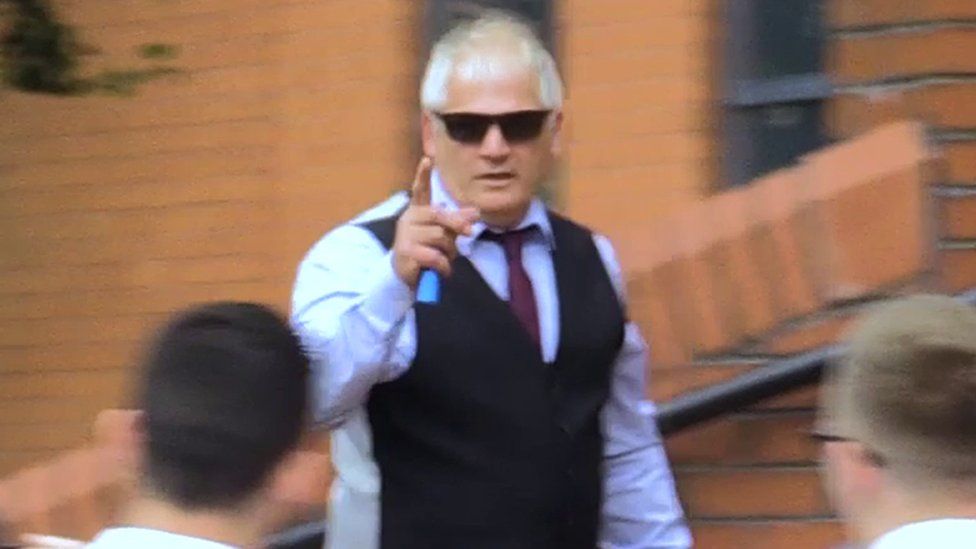 A lorry driver accused of pocketing cash raised to help the son of murdered soldier Lee Rigby has denied he was clearing his overdraft.
Gary Gardner raised at least £24,000 through a series of events, but only £4,000 made its way to the charities.
Some funds were used to make a charity single that only raised £200, a trial at Leicester Crown Court has heard.
The 56-year-old of Old Holt Road, Medbourne, Leicestershire, said he was "deeply hurt" by the accusations.
Mr Gardner denies three counts of fraud.
Jurors heard Mr Gardner organised three fundraising truck-pull events from 2013-15 in Medbourne and Market Harborough which were attended by thousands, including Fusilier Rigby's widow Rebecca and son Jack.
In transcripts read out in court of a police interview, Mr Gardner told officers after stage-hire costs, event insurance and others expenses, one event had raised £3,000 for four different charities.
Asked if he had transferred £431 from the trust account to clear a £600 overdraft in his own, he replied: "It's something I am paying out to somebody.
"There is no way in this world that I have done anything to prop up my accounts or anything."
Giving evidence, the lorry driver said he got the idea for the song Miss You Machine after the success of a similar single for the Hillsborough disaster.
He said he spent £3,000 putting together a launch event in London's Trafalgar Square in February 2014, but it was "a disaster" due to heavy rain.
"Being in one of the biggest landmarks in our country, I thought it would make thousands," he added.
"We were just devastated."
Mr Gardner said they eventually gave copies of the single away.
"If I were this fraudster, don't you think my accounts would be sitting pretty? I am in debt for these charities," he added.
The trial previously heard Mr Gardner had an "enthusiasm for promoting emerging music artists", and despite being warned by the Military Wives choir it would fail, he spent £5,000 of the donated money to fund the production.
Some funds were also used as travel expenses for trips to London, jurors were told.
Related Internet Links
The BBC is not responsible for the content of external sites.