Madeleine McCann: Netflix documentary 'could hinder search'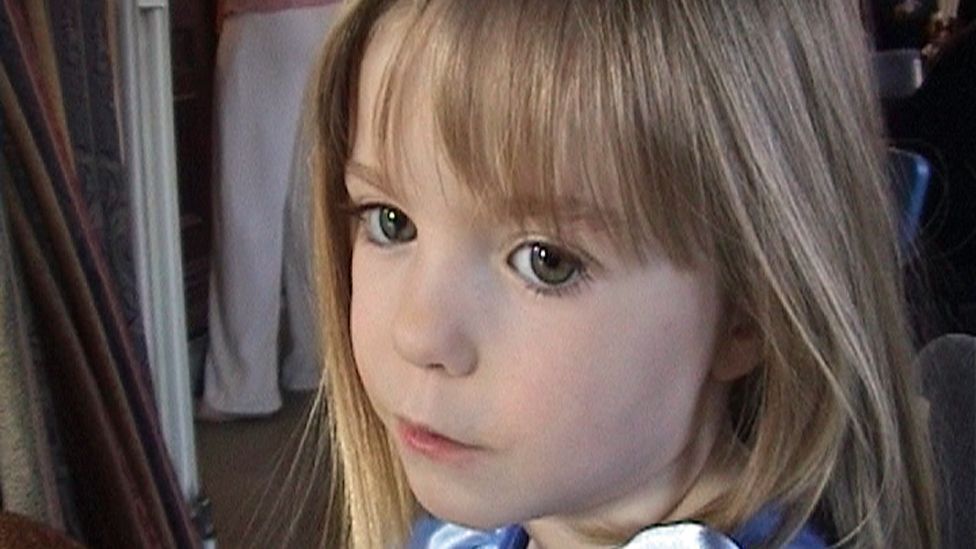 A Netflix documentary about the disappearance of Madeleine McCann could "potentially hinder" the search for her, according to her parents.
Madeleine was three when she was last seen while on holiday with her family in Praia da Luz, Portugal, in May 2007.
Gerry and Kate McCann said in a statement the film could affect the police investigation.
The documentary is due to air later this month. Netflix has been contacted for comment.
In a statement, they said: "We are aware that Netflix are planning to screen a documentary in March 2019 about Madeleine's disappearance.
"The production company told us that they were making the documentary and asked us to participate.
"We did not see - and still do not see - how this programme will help the search for Madeleine and, particularly given there is an active police investigation, it could potentially hinder it."
Mr and Mrs McCann also said their views were not reflected in the programme.
Scotland Yard launched its own investigation, Operation Grange, into Madeleine's disappearance in 2013, after a Portuguese inquiry failed to make any headway.
Madeleine McCann disappearance
3 May 2007: Alarm is raised after Madeleine is found to be missing
September 2007: Kate and Gerry McCann are made "arguidos" - formal suspects - in their daughter's disappearance
July 2008: Portuguese police halt their investigation and lift the "arguido" status of the McCanns and another man, Robert Murat
May 2011: Prime Minister David Cameron asks the Metropolitan Police to help investigate. A two-year review follows
March 2012: Portuguese police launch a review of the original investigation
July 2013: Scotland Yard says it has "new evidence and new witnesses" in the case and opens a formal investigation into Madeleine's disappearance
October 2013: Detectives in Portugal reopen the investigation, citing "new lines of inquiry"
February 2017: Portugal's Supreme Court dismisses a long-running libel case against Goncalo Amaral, former head of the local police investigation, ruling that his book, which alleged the McCanns disposed of Madeleine's body, is protected by freedom of expression laws
April 2017: The only four official suspects investigated by police are ruled out of the investigation but senior officers say they are pursuing a "significant line of inquiry"
November 2018: An extra £150,000 is granted to continue the investigation. It is the latest in a series of six-month extensions which take the cost of Operation Grange to an estimated £11.75m