Appeal to trace 'unknown' soldiers from old photos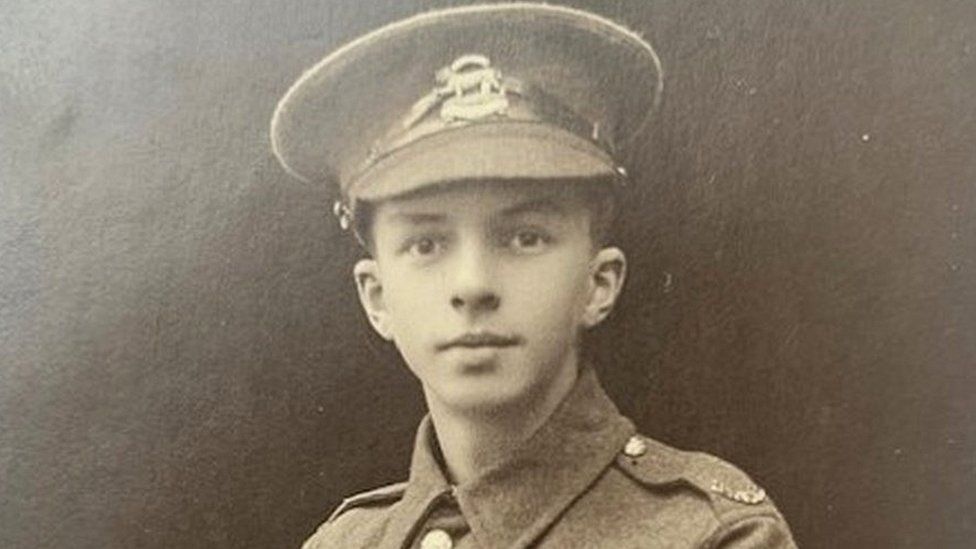 An appeal has been made to identify soldiers who fought in the same unit in World War One.
Researcher Andy Garford is building a database of every man who served with the Royal Leicestershire Regiment between 1914 and 1918.
He has collected nearly 1,000 postcards which soldiers had made for relatives at the time - but very few show names.
Mr Garford wants people who may have had a relative in the war to see if they can identify any of the men.
During World War One, the regiment served in France and Flanders, Mesopotamia and Palestine.
Serious losses at the Battle of the Somme contributed to about 7,000 casualties during the entire conflict.
Mr Garford purchased the pictures at antique shops, memorabilia fairs and online.
Lockdown prompted him to set up the website and database, with his focus on the nameless pictures.
In the days when personal photographs were a luxury, they were often printed as postcards and were popular among soldiers.
Mr Garford said: "It was kind of the social media of its day. It was a way of telling everyone what you were doing, how you looked in uniform.
"A soldier might have one taken just of himself, or in a group, and they would send them to friends and family.
"And that's the reason why I'm hoping there could be people out there with the same cards, but [who] know the name."
While progress has been slow, with six soldiers identified so far, Mr Garford said the results could be emotional.
"I had one woman get in touch about a relative and not only did I have him in the database, it turned out I had his picture.
"The lady and her father had no idea the picture existed, so they were both in tears.
"With the passing of the years, this could be a last chance to give these brave men their place in history," he said.
Mr Garford, who shares his work with the Royal Leicestershire Regiment Museum, asked people to have a look at his website and get in touch with any information.
Related Internet Links
The BBC is not responsible for the content of external sites.