Covid: Loughborough 'lighthouse lab' to close after six months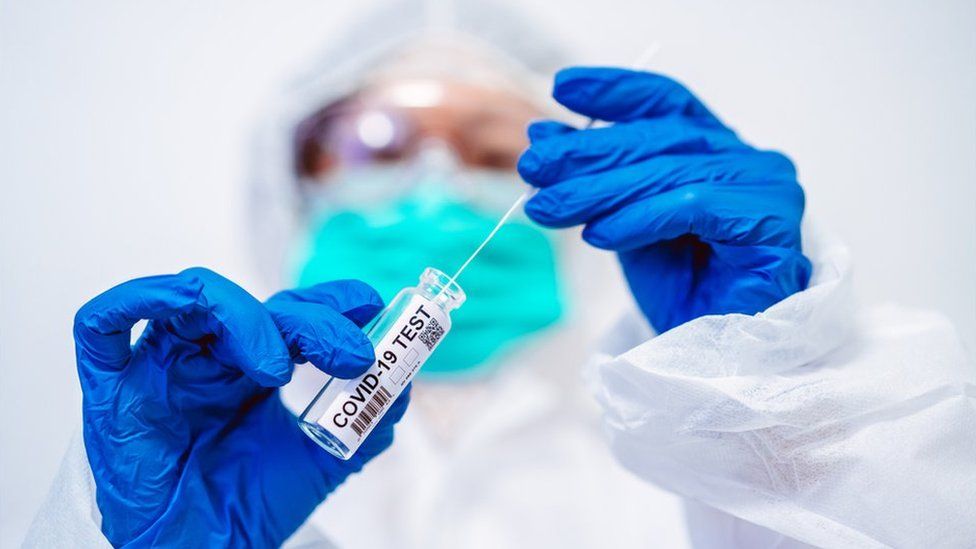 A "lighthouse lab" that had the capacity to process 50,000 tests every day and employed about 400 people is to close.
The Loughborough-based lab, which opened in November, was set up to support the NHS Test and Trace system.
The Department for Health and Social Care (DHSC) confirmed its six-month contract was not being renewed.
A spokesman said an "improved system" meant the laboratory network capacity was being "consolidated".
He also paid tribute to his "amazing team", saying they had come together "from a variety of backgrounds, changing jobs, moving homes, sometimes moving countries, to be part of the fight against Covid".
A DHSC spokesperson said: "Our testing system has continued to evolve, turnaround time has improved and new technology means we can process hundreds of thousands of tests a day in one lab, and respond to increased demand as needed.
"Testing must remain a vital part of the response to Covid-19 as we cautiously ease lockdown restrictions, but this improved system means we are now able to consolidate our laboratory network to achieve the best value for money without reducing our overall national laboratory capacity."
A spokesperson for PerkinElmer said: "On February 26, 2021 the Department of Health and Social Care confirmed that operations at Charnwood will cease on March 31, as initially contracted.
"We have communicated with staff in Charnwood who have worked tirelessly since the testing facilities opened and played a vital role in the UK's Test and Trace fight against Covid-19."
Lighthouse laboratories are also operating in Milton Keynes, Cheshire, Glasgow, Cambridge and Newport.
A similar facility in Leamington Spa, Warwickshire, is still going ahead.
Related Internet Links
The BBC is not responsible for the content of external sites.