Covid: Romeo and Juliet play axed over 'distancing fears'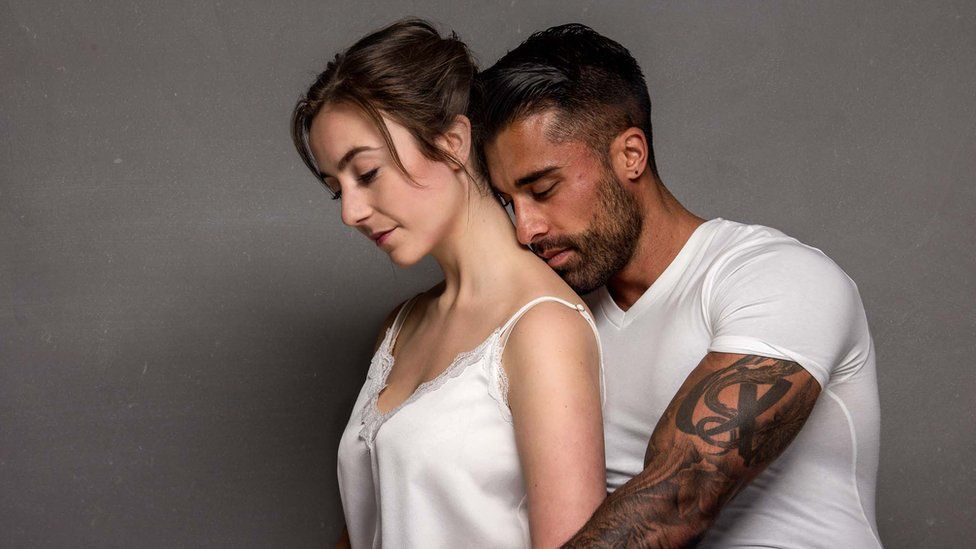 A theatre company has been forced to postpone its staging of a Shakespeare classic, due to fears Romeo and Juliet cannot observe social distancing.
The Stamford Shakespeare Company, which holds annual productions at Tolethorpe Hall, in Rutland, said it had to cancel the play which was due to run between June and September.
The company said the play's intimate scenes made rehearsals "impossible".
Under the current government roadmap, theatres are due to reopen from 17 May.
Caroline Stephenson, who chairs the company's board of directors, said rehearsals for the summer season would begin from Monday, observing the outdoor rule of six restrictions.
"We will still have to socially distance," she said. "Romeo and Juliet are young lovers. The text itself is full of places where they can't keep their hands off each other.
"It's just impossible for us to rehearse the play to the point of performance."
The play was originally scheduled to run in 2020, before being cancelled due to lockdown.
The company - one of Britain's largest amateur theatre groups - now hopes to stage the play in 2022 and has replaced it with Charlotte Jones' Humble Boy, which it said was more suitable for rehearsal under Covid restrictions.
"The actors are very disappointed about the postponement," said Mrs Stephenson. "It's a beautiful play.
"We had the costumes finished, the sets finished."
She added that while actors from professional theatre companies could go into bubbles, those from amateur companies "have day jobs and we can't just tell them to bubble up".
A government spokesperson said: "The roadmap is clear that indoor entertainment venues such as theatres and concert halls can reopen for performances on earliest 17 May, and our performing arts guidance will be updated as we progress through the roadmap."
Related Internet Links
The BBC is not responsible for the content of external sites.