'Exploitative' Elephant Man dissection to go ahead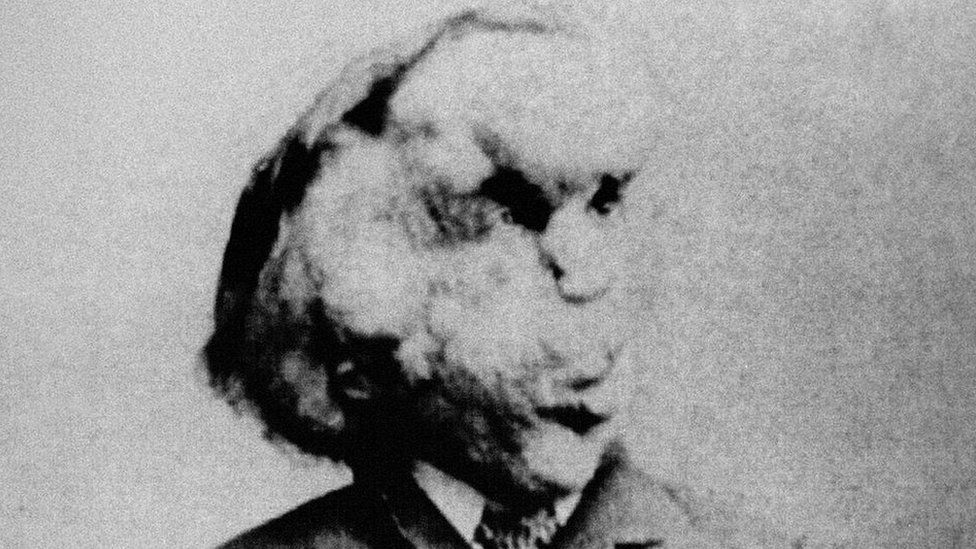 People with conditions similar to "Elephant Man" Joseph Merrick have spoken out against an event where a replica of his body will be dissected.
A petition set up by the mother of a girl with an overgrowth syndrome has attracted more than 6,000 signatures.
However, Mr Piri has said he will proceed with the "educational" event.
Jordan Whitewood-Neal, who has Proteus syndrome himself, said the event was "so disrespectfully and disgustingly constructed that I don't quite know how to convey my upset and anger towards it".
The marketing of the event uses circus imagery and the words "Roll up... Roll up...".
The event itself will be held in a big top tent and the replica of Mr Merrick's body will be filled with organs taken from animals.
Mr Whitewood-Neal's mother runs the UK arm of the Proteus Syndrome Foundation, and other members of the group oppose the event too.
Karen Diamond, who set up the petition, described the event as "an exploitation of Joseph and disabled people as a whole".
"The thought of my daughter growing up and knowing that people dined and drank while enjoying watching that in a circus tent breaks my heart," she wrote in the petition.
She and Mr Whitewood-Neal have since spoken to Mr Piri about the event, and he has agreed to "review its marketing". However, Mrs Diamond is still concerned.
"We still feel shocked and disturbed by the marketing and exploitation of Joseph's name and related condition to entice the public in," she said.
"Sam did not see anything wrong with using 'Roll up... Roll up...' or a big top tent in his advertising.
"Overall we are not convinced that he understands or empathises with the issues we raised. This is just business to him."
Mr Piri said: "This private event promises to be an educational and informative experience to teach anatomy and physiology through the context of the life of Joseph Merrick, the choices he made and condition he lived with.
"Dinner and dissection is a popular learning experience attended by healthcare professionals as well as those with a wider interest in the human body."
Related Internet Links
The BBC is not responsible for the content of external sites.