Covid: Engelbert Humperdinck calls on fans to pay respects to wife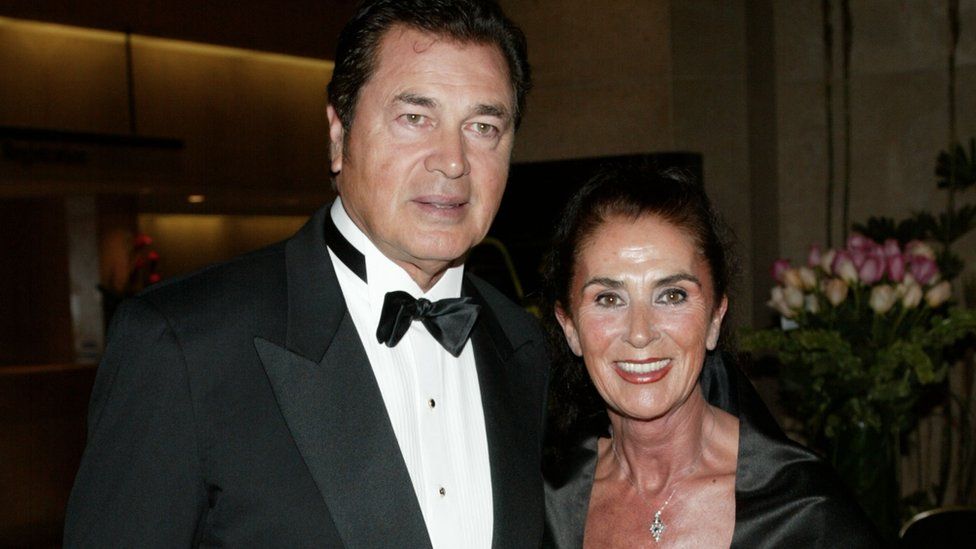 Engelbert Humperdinck has called on fans, friends and neighbours to pay their respects along the route of his wife's funeral.
In a YouTube video, Humperdinck said: "Patricia was a proud Leicester lady, salt-of-the-earth and very much loved."
He added he hoped to see "friendly faces" as his family make their way to the service in Loughborough on Tuesday.
The singer - famous for his hits Release Me and The Last Waltz - had previously said he was "heartbroken" over the loss of his "darling wife".
The couple married in 1964, after meeting at a nightclub in Leicester.
Humperdinck, born Arnold George Dorsey, said Patricia's "final journey" would begin at Market Harborough and proceed to the family home in Great Glen before continuing to the chapel in Loughborough.
Although the funeral is private, he said he hoped members of the public would show their affection for his wife.
"It would be lovely to see friendly faces along the way and so a prayer or a tip of the hat or a wave would be so wonderful," he said on the video.
"It doesn't matter where you are in the world, please just say a prayer for my beautiful and wonderful wife."
The couple met in 1953 at Leicester's Palais De Danse nightclub when Patricia was 17.
When Patricia was interviewed by the BBC several years ago about their first meeting, she said: "The night that I saw Enge, it was just something different.
"He stood out because he had got this wonderful white suit on."