More bird flu cases confirmed at Leicestershire poultry farms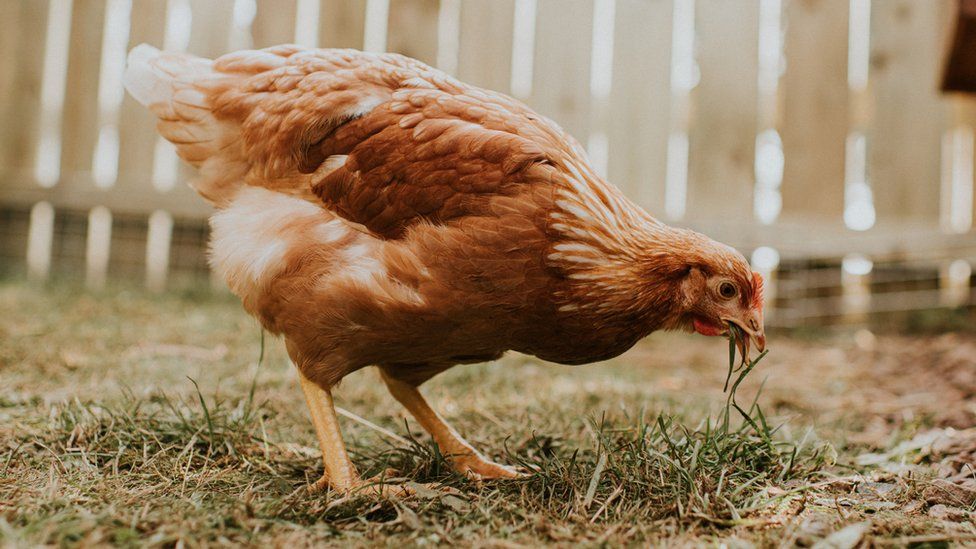 Further cases of bird flu have been found at commercial poultry farms in Leicestershire, the county council has confirmed.
The authority said two new cases, in the Barrow upon Soar area, follow outbreaks at two premises a fortnight ago.
Two zones, one 3km (1.9 mile) and another 10km (6.2 miles), have been put in place around the respective farms.
The council said the public health risk from avian influenza was "very low".
Trading standards officers are visiting properties within the 3km zone to identify and advise bird owners.
Signage is also being put in place on roads around the 10km zone to inform drivers they are entering a restricted area.
Northern parts of Mowmacre Hill and Beaumont Leys in Leicester are now included in the new 10km zone, according to the council.
Measures for owners inside the zones include keeping records of visitors, tracking movement of any poultry projects and keeping any birds housed or isolated.
A number of locations across the UK - as well as Europe and Asia - have seen outbreaks of bird flu this year.
The H5N1 virus is highly contagious and can kill poultry flocks, but the government has reiterated the risk to humans is low.
The latest cases come as the UK's chief veterinary officer told the BBC there is a "phenomenal level" of avian flu in the UK.
Related Internet Links
The BBC is not responsible for the content of external sites.