MP Luke Evans introduces digitally-altered images bill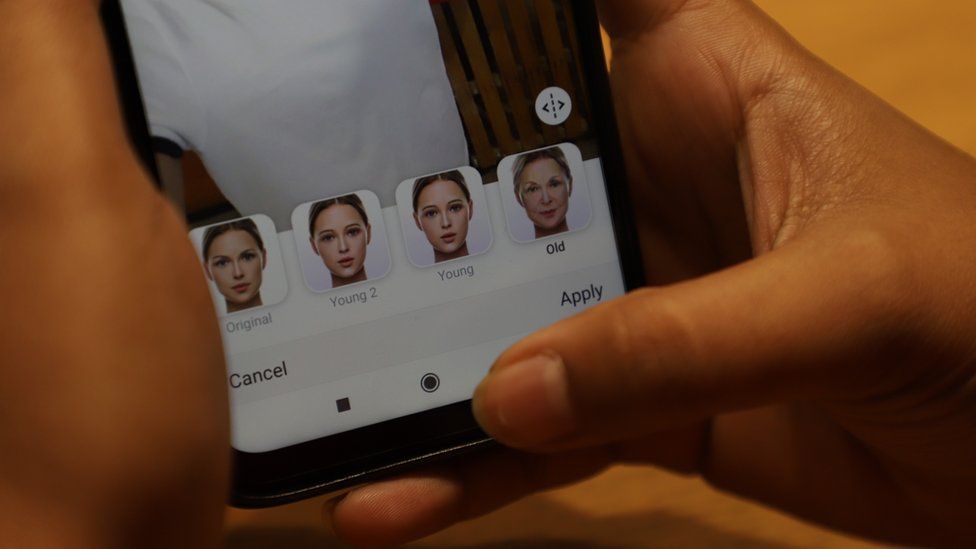 An MP has introduced a bill in Parliament calling for advisory labels on images where influencers have digitally altered their bodies.
Dr Luke Evans, the Conservative MP for Bosworth, in Leicestershire, introduced his Digitally Altered Body Images bill on Wednesday.
He said influencers would need to be "honest and upfront" about photo edits.
Dr Evans said people were "caught up in the arms race for the perfect selfie", which was impacting mental health.
The Conservative MP told the Commons: "If someone has been paid to post a picture on social media which they have edited, or advertisers, broadcasters or publishers are making money from an edited photograph, they should be honest and upfront about it.
"This isn't about stopping you touching up your wedding photos or removing red eye on a post, it is targeted at those with significant, far-reaching influence and those with commercial intent."
The GP said the bill, which was introduced as a Ten Minute Rule Motion, was not an example of the "nanny state" in action.
He compared his proposals to similar existing advertising regulations, including a P logo displayed when paid promotions are included in television programming, and the "not actual game footage" disclaimer in videogame adverts.
Dr Evans added that ideally he doesn't want to see such logos on images because he hopes "we can foster a society that aims for body positivity without physiques that are literally impossible without digital manipulation".
He said: "Yet failing that, and until then, the government must consider primary and precautionary measures to help curb the dramatic rise in poor mental well-being, the mass individual self-loathing across the UK, the serious mental health disorders like anorexia and bulimia that are becoming florid, and I believe my bill is a small and fitting way to start this journey."
Dr Evans said he also noticed a rising number of people with concerns about their image when he worked as a GP.
Related Internet Links
The BBC is not responsible for the content of external sites.