Man jailed for Lincoln attempted murder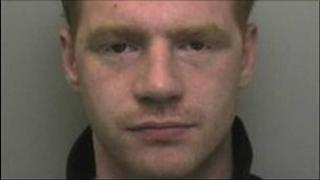 A man who stabbed his victim 11 times has been jailed at Lincoln Crown Court.
Craig Smith, 27, of Scorer Street, Lincoln, was convicted of attempted murder in May.
He received an indeterminate sentence of imprisonment for public protection and must serve a minimum term of 10 years before consideration for release.
Anthony Dawidowski was found collapsed in his home on Saxon Street, Lincoln, in March 2009 and subsequently needed eight hours of emergency surgery.
Officers investigating the stabbing later found cannabis and more than £7,000 during searches of the bungalow.
Mr Dawidowski was later charged with possession and intent to supply cannabis in July 2009 and served a prison sentence.
'Extremely violent'
An earlier trial of Smith in November 2009 ended when the jury was unable to reach a verdict.
After the sentencing, Det Insp Suzanne Davies, of Lincoln CID, said: "This was a difficult case to investigate from the beginning as there were only two people present when the attack took place.
"Mr Dawidowski was stabbed 11 times and effectively left for dead, because the offender took the victim's telephones and Mr Dawidowski had no means to contact the emergency services...
"Mr Smith can be an extremely violent person and the fact that the victim survived is no thanks to him.
"But for a visit from one of his friends and the skills of medical staff Mr Dawidowski might well have died."