Shortlist for £3.6bn wind farm Lincolnshire substation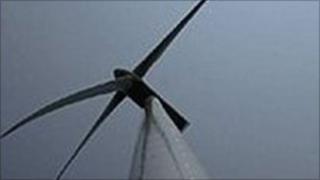 A shortlist of four locations has been revealed for a substation as part of plans for a £3.6bn wind farm off the Lincolnshire coast.
RWE Npower Renewables wants to build between 150 and 333 wind turbines 33km (20.5 miles) out to sea.
Welton le Marsh is being considered as a location for the substation along with areas around Willoughby, Monksthorpe and Little Steeping.
A public consultation on the proposals will begin on 26 July.
Some residents have said they are concerned the 40 acre (16 hectare) sub-station will have a detrimental effect on a rural area.
Project manager Jacob Hain said: "The sites are a suitable distance from people's homes so that there won't be any significant noise impact.
"The substation won't be manned, so there won't be regular traffic going in and out."
The substation is not expected to be built before 2015 and the turbines are not thought to begin producing electricity until 2018.