Non-emergency 111 line helps Lincolnshire patients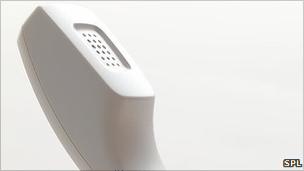 The trial of the 111 telephone number for those needing non-emergency medical care in Lincolnshire is proving successful, according to health bosses.
More than 2,000 calls have been made to the service which has been running for one month.
The free 111 number acts as an alternative to 999.
The trial will run for 12 months in Lincolnshire before a decision is taken about rolling it out to other parts of the East Midlands.
People calling 111 are able to get health advice and also information about local services such as out-of-hours GPs, walk-in centres, emergency dentists and 24-hour pharmacies.
Dr Ruth Livingstone from NHS Lincolnshire said: "The 111 service has been well received and is already making it easier for people to access health services.
"111 is helping patients get the most appropriate care for their symptoms quickly, whilst reducing any unnecessary pressure on A&E and emergency services.
"People should call 111 when they need urgent help fast but don't know who to call for medical help."
Related Internet Links
The BBC is not responsible for the content of external sites.