Tribute to 'selfless' Lincolnshire crash victim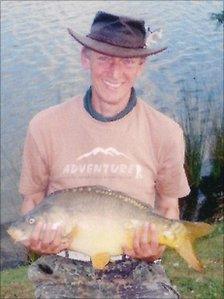 The family of a Lincolnshire driver killed when his car crashed into a ditch have paid tribute to a "unique, selfless" man.
Andrew Cockrill, a forklift truck driver from Fleetway in North Cotes, died on Tetney Lock Road on Monday.
The 51-year-old's long-term partner Andrea said he had "a passion for fishing, shooting and camping", and was very skilled with his hands.
She said he was also devoted to his family, especially his mother.
Mr Cockrill, who worked at Youngs Seafood in Grimsby, met his partner 17 years ago when they both worked at Lincs Turkeys Ltd.
She said: "I desperately wanted to start nursing training but it obviously required leaving full-time employment.
"Andrew encouraged me all the way and supported us both while I studied. He was so proud when I qualified.
"His family was so important to him and he was the most kind and caring man to us all. He and our dog, Ruby, were inseparable and she is fretting terribly."
"We can't take in what has happened. Andrew was one in a million".
Police have appealed for any witnesses to the crash, which involved no other vehicles and happened at 1330 GMT.
Related Internet Links
The BBC is not responsible for the content of external sites.