Skegness Church Farm museum to re-open in April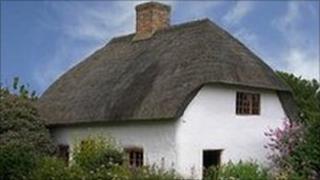 A Lincolnshire museum threatened with closure is expected to re-open in time for Easter.
Church Farm Museum in Skegness was taken over by a charitable trust in December after Lincolnshire County Council withdrew its funding.
The museum is due to re-open after its winter break in April and volunteers are needed to help with maintenance.
A recruitment day is being held at the Embassy Theatre in Skegness on Friday.
Skegness town centre manager Stefan Krause, chairman of the charitable trust which is now running the museum, said volunteers were needed to help with gardening, painting and looking after the vintage farm vehicles.
He said: "We are looking for people from our community here in Skegness to come forward and volunteer.
"I think it will give Church Farm Museum new life, and we are expecting a complete new energy."
The museum, in Church Farm Road, Skegness, is due to re-open on 15 April.