University Challenge for former school classmates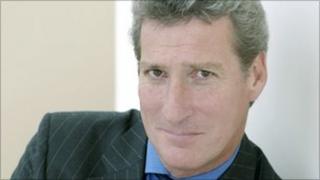 Two former Lincolnshire schoolmates are set to face each other in the academic quiz show University Challenge.
Louise Howes, representing Peterhouse College, Cambridge, and Will Cudmore, from Magdalen College, Oxford, both studied at Bourne Grammar School.
The pair will represent their respective universities in the second semi-final of the BBC Two quiz hosted by Jeremy Paxman.
The winning team will meet York University in the grand final.
Traditional rivalry
Ms Howes, whose specialist subject is astrophysics, said the rivalry is emphasised even more by the fact that it is an Oxford versus Cambridge match.
"There is always going to be a large amount of rivalry between Oxford and Cambridge.
"But the fact that we know each other and are from the same school brings it a little bit closer to home."
Mr Cudmore said that it was good that the two of them were both involved in the programme.
University Challenge is on BBC Two at 2000 BST on Monday.