Lincoln mental health charity will close due to cuts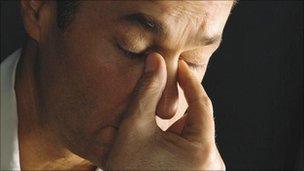 A Lincolnshire mental health charity has made the decision to close following cuts to its funding.
Lincoln Mind's main contract with the county council, worth about £47,000 per year, will not be renewed beyond March.
The authority said charity users could instead apply for a Personal Budget - an assessed benefit to be spent on services specific to individual needs.
However, user Shirley Johnson said she felt there would still be detrimental gap in support following the closure.
Ms Johnson started using Lincoln Mind after suffering a breakdown and feels its services had been essential to her ongoing recovery.
Graham Marsh, the executive councillor for social care, said the council had an obligation to provide services to those who were most vulnerable, but admitted some current charity service users may miss out.
"We have people, quite rightly, who don't like the change and to say that we got it right for everybody would be completely wrong.
"But we do have examples of people who have gone on to Personal Budgets who have found it liberating and life changing."
The council said it was reviewing the criteria by which it allocated mental health support services.
In addition, £9.1m of new investment for reablement and preventative services is being made available by the Department of Health.
Lincoln Mind said it had enough funds to operate until late summer but would continue to actively fundraise and apply for grants with the hope of continuing for longer.
Related Internet Links
The BBC is not responsible for the content of external sites.